Blizzard on Titan: We failed in every way a project can fail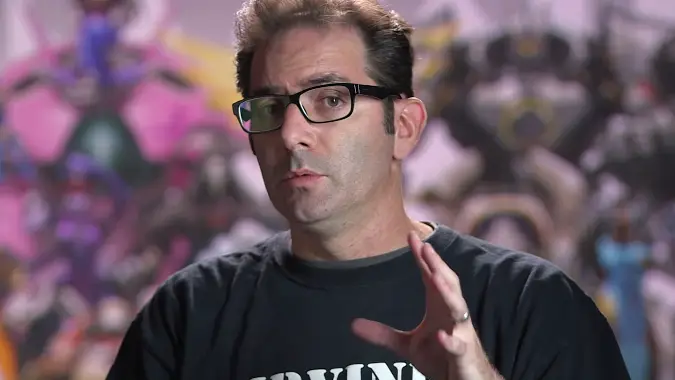 We'll never see Titan, Blizzard's ill-fated sci-fi MMO. In Blizzard's rush to make another World of Warcraft, they pushed forward on an overly ambitious idea that just didn't turn into a fun game according to Mike Morhaime after Titan's cancelation. (Though I would still totally play a Blizzard sci-fi MMO. Come on, World of StarCraft!)
Still, even from the cancelation we got something new: Overwatch. But Overwatch isn't Titan. While Metzen said at BlizzCon last year that elements of Overwatch (like maps) have "continuity" with Titan, Jeff Kaplan stresses that Overwatch is "its own separate thing." It just happens to be a separate thing that the Titan team built.
And now that team is opening up on just what happened to Titan.
Blizzard is a company used to making big successes, and Titan, something of an intended successor to WoW, was no different. "There was a lot of pressure that we put on ourselves to want to deliver something a lot like WoW, another WoW," explains Chris Metzen. By 2012, the Titan team was over 100 people, working on a game that then-COO Paul Sams explained would "set a new mark in the industry." It was ambitious — apparently too ambitious.
"We got a little squirrelly under the weight of this giant idea we were chasing… we frayed a little bit," says Metzen. When Titan was canceled in 2014, the team changed gears to start working on the game we now know as Overwatch. "We decided we were going to take a smaller group of people and rethink what we could do. Let's think about doing something very different," says Kaplan. "The thing that was super special about that is you had a really amazing group, really talented individuals, but we failed horrifically in every way." And to Metzen, Overwatch's development — and success — is a redemption story for the Blizzard team that built it.
You can hear more from Metzen, Kaplan, and others in Gamespot's video on Overwatch's development which, while it focuses on Overwatch, has a lot of tidbits on that MMO we'll never see.