Swords and Shields Podcast: Introducing Mass Effect 3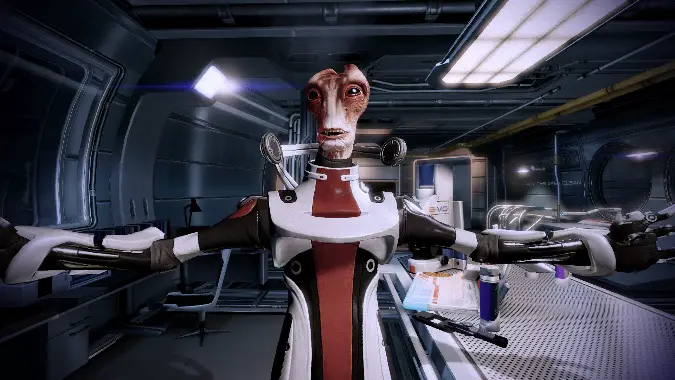 This week on Swords and Shields, we're just getting started in Mass Effect 3.
We're back this week with Mitch, Anne, and myself talking all things Mass Effect 3 — or at least all things to the point Mitch, our resident newbie, has played through. So how far as he gotten? I think this chat snippet (edited for appropriateness) explains:

We covered a lot of ground this week, chatting about how the game kicked off, Mitch's inability to play a Vanguard, our mutual desire for a Joker RiffTrax style DLC, and of course our BFF Mordin. Listen to this, and plenty of other Mass Effect-inspired rambling, via SoundCloud below. (And, yes, we're still working on getting it up on iTunes soon!) If you'd like to play along with us, the whole Mass Effect trilogy is pretty affordable, whether you play on PC, PlayStation, or Xbox.
We'll be back in two more weeks to chat more about ME3, Mitch's introduction to banshees, and maybe we'll even get to Morinth's fate.