Breakfast Topic: Did Santa Tentacles bring you a gift in Hearthstone last night?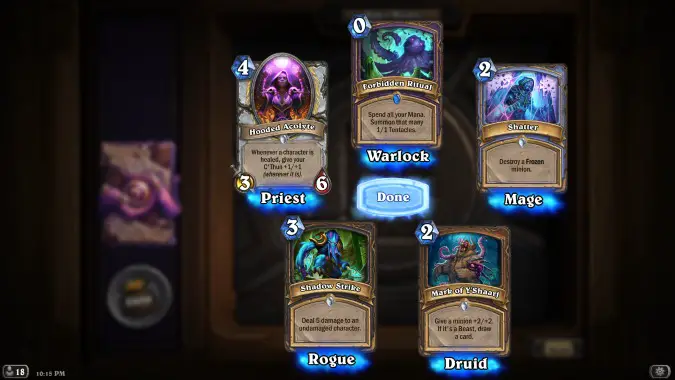 Yesterday was the big day. I prebought the 50 packs for $50 and I had enough gold saved for another 34 packs of Whispers of the Old Gods cards to open last night in Hearthstone. Plus Blizzard threw a couple more packs at me for logging on and even more for, I don't know, clicking through their revamped user interface. You better believe I ripped them all open like a kid on C'thulhu Christmas.
In addition to C'Thun everyone gets with their first pack, I did snag another Old God, N'Zoth. I was hoping for Fandaral Staghelm, a druid legendary, but I had alot of duplicate cards (soooo many Possessed Villagers) that I'm well on my way to crafting two of those.
How did your first day of Whispers go? Did you get the cards you were hoping for? Did the Old Gods smile upon you or did you drown in the madness of the RNG?