Darwyn Cooke: A brief retrospective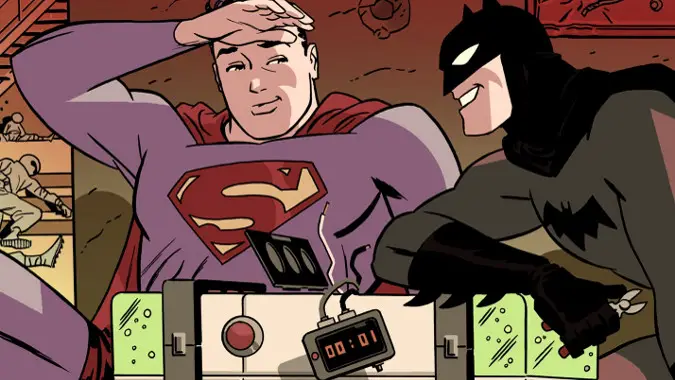 Darwyn Cooke died on May 14th, 2016.
You may or may not know who he was. If you're a comic book nerd, you likely do — his earlier work as a storyboard artist for Batman: The Animated Series led to his working on several other projects for Warner Brothers, including the opening sequence for Batman Beyond. Since I loved that show, I've always looked kindly on his work.
Rather than dwell on the lung cancer that ended his life far, far too soon at the age of 53, I'd rather point you at his work, if you don't already know it.
Sorry, but I really loved Batman Beyond, it was probably my favorite Batman. But Cooke did a lot more than animate: he created DC's The New Frontier, a six issue limited series is possibly his best known work. But it's not all of his work by a long shot. A quick look at his bibliography would disabuse you of that notion, if you held it. But I do recommend The New Frontier as a good place to get acquainted with Cooke as a writer and artist, and his run on Superman Confidential, as well as Catwoman, his adaptation of the Parker character.
Frankly, the death of an artist who clearly could have been creating for years to come always hits me hard. Let's celebrate Cooke for all the great things he made for us.