Overwatch shorts go up on the big screen for launch celebration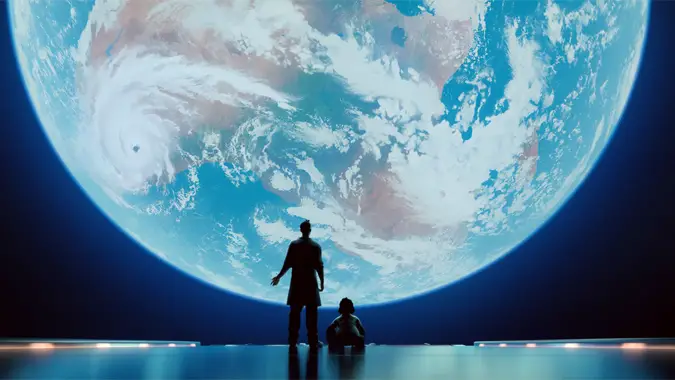 Yesterday the Overwatch Launch Celebration — presented by Coca-Cola — hit theaters across the globe, putting the game's cinematics where they most certainly belong: on the big screen. Attendees received their choice of either a Tracer or Widowmaker collectible cup, and a raffle ticket for a copy of the Overwatch Collector's Edition. But really, the star of the show were the cinematics themselves.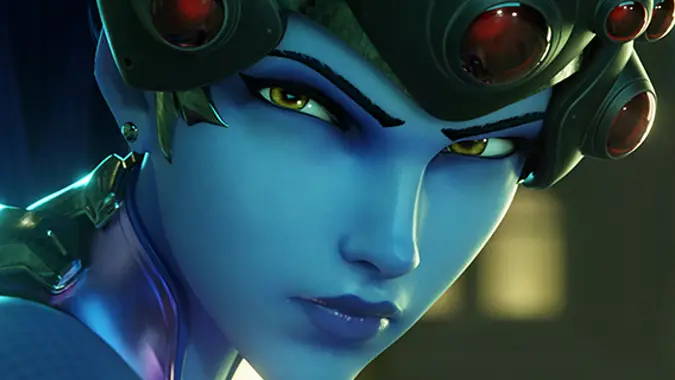 Included with the cinematics was a lengthy panel led by two-time BlizzCon host and Alleria Windrunner voice actress Michele Morrow. She sat down to chat with Overwatch Senior Game Designer Michael Chu, Blizzard Director of Story and Creative Development James Waugh, Overwatch VFX supervisor Jeff Chamberlain, as well as Ben Zhang and Jeremiah Johnson, both directors responsible for the four cinematics we've seen so far.
Not included in the panel were any new hero or map announcements, so players focused on potential tantalizing hints can breathe a small sigh of relief and continue busily dissecting every bit of real estate on Overwatch's array of maps.
We all know Sombra's out there somewhere. Probably.
While the panel didn't reveal any new information as far as future content, it was a nice glimpse at the development of the franchise. With Overwatch, Blizzard had a unique opportunity to develop the story right alongside the game that represented it — the game design team and story team were continually bouncing ideas back and forth throughout the game's development. As for the process of pulling that story together, there's no one individual working on hammering out various story concepts — it's a collaborative effort, with a writer's room similar to what you'd see in television development.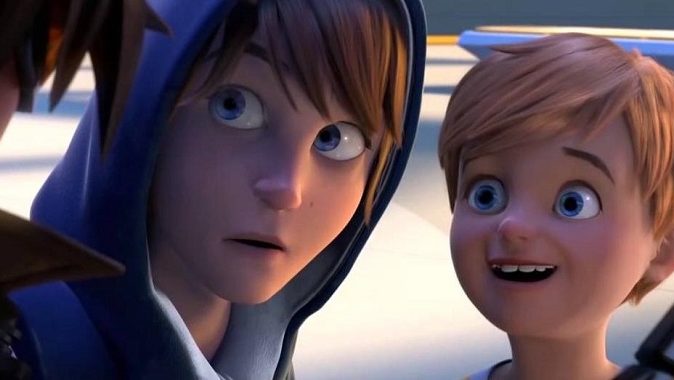 As for the kids from the original Overwatch cinematic… well, their place in the world is up in the air, as well as whether or not we'll ever see them return. But what they represent — the idea that heroes inspire wherever they go, and heroes will rise by seeing heroism — is an idea that filters through every inch of Overwatch's story. Blizzard's bright and optimistic vision of the future may be a little cloudy at times, and conflict may still be an ongoing issue in this future vision of earth, but it only serves to highlight the fact that heroes will always be needed, whatever shape they happen to take along the way.
The panel was fantastic, but what really stole the show were the cinematics themselves — all four released shorts were shown, as well as background stories for Soldier: 76 and Tracer, and the news release that rolled out for Junkrat and Roadhog's introduction. And of course the original cinematic that sparked everyone's imagination and interest at BlizzCon 2014 returned as well. The gleeful enthusiasm of the younger brother was reflected in the crowd — as enchanted with the cinematic as they were the day it was originally released.
And it also ended up bringing back that rush of longing for an Overwatch feature film or full fledged animated series right along with it. After seeing the cinematics team's efforts on the big screen, it's clear that they belong there, in whatever form that might take in the future. Whether we'll ever see that come to pass is unknown — but hey, if we're going to talk hopeful futures, I'm going to picture the one where Tracer, Winston and company are fighting for that future in a feature length film. We can always dream, can't we?