Torbjorn stars in latest Overwatch comic Destroyer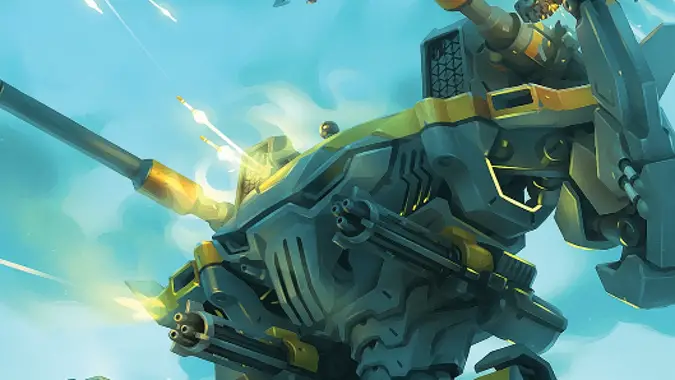 Torbjörn is the star of the show in the latest Overwatch digital comic. This issue, titled Destroyer, takes a look at Torbjörn's engineering background and the part he played in the Omnic Crisis. Oh, and there's a giant mecha involved.
At this point in the Overwatch digital comic run, we more or less know what to expect. There's no plot advancement, here. We're still receiving character introductions one after the other. Sometimes they're a blast, other times they're a bit dull. I have to admit, while seeing a giant mecha was super exciting, I didn't feel the payoff here. That isn't necessarily the comic's fault. There's nothing wrong with it. I've just hit the point where I'm eager for something else out of these comics — my hunger has outpaced Blizzard's release schedule. Stop introducing me to these people. I know who they are by now. Give them something to do.
If you haven't read the previous comics, however, I still recommend it. You might find a new favorite among them.
McCree in Train Hopper. McCree hops a train. Some other people hop a train, too. Pretty self-explanatory stuff, here.
Reinhardt in Dragon Slayer. This old dog still has teeth. For biting dragons, I guess.
Junkrat and Roadhog in Going Legit. If by "legit" you mean the opposite thing, then yes.
Symmetra in A Better World through hard light and also explosions.
Pharah in Mission Statement, where she shows just what kind of leader she can be.
Ana Amari in Legacy, which fills us in on how this new hero fit in to team Overwatch.
Alternatively, check out our roundup of everything related to the lore and story of Overwatch.