Heroes esports teams continue to fight for a spot at Dreamhack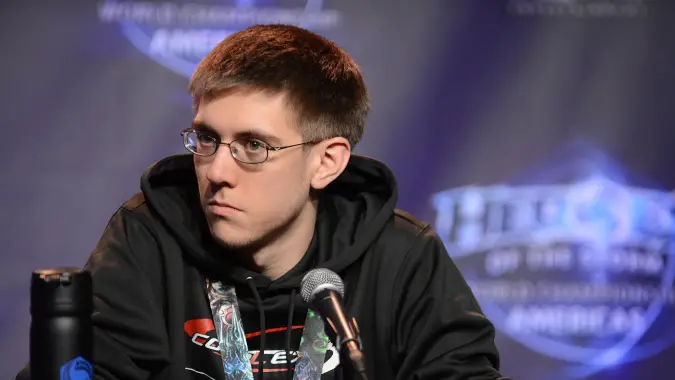 It's another relatively quiet week on the Heroes of the Storm professional esports scene, but Dreamhack looms large on the horizon. You might call this week the calm before the storm. However, a few regions still have to name their representatives with some pretty decent prize pools on the line. We also have one (last?) eleventh hour roster change in North America. Find the dates and times for this weekend's Heroes esports battles to the death after the break.
COPA America Season 2 Regional Finals are taking place in Brazil this week. Four teams — Big Gods Esports, Infamous, Cinco de Mayo, and Hafnet Esports — are competing Saturday May 28th at noon CST for the chance to represent the Latin America region at the Global Finals. You can watch on Copa America's official Twitch stream. I don't know much about the Latin American scene, but Big Gods certainly looks dominant from the stat breakdown, and they have home field advantage as the sole team from Brazil. However, their icon reminds me a bit of Torbjorn so I'm inclined to root for anyone else. Danged turrets.
The Taiwan region also names their representative for Dreamhack Sweden this week. Their Summer Regional Final begins late tonight, Saturday May 28th at midnight CST. They have a Blizzard-sponsored multichannel page so you can watch either YouTube or Twitch from the same URL. It seems there isn't an English cast, though.
Korea's Super League has one more week before their finals. They're playing out the round of four this week, at 4 am CST on Sunday May 29th and again Monday at 5 am CST. OGN's Twitch page is where you can see the stream, and given the global dominance of the Korean teams you'll want to catch Monday's matches for sure — or maybe watch the VODs on OGN's official youtube page. Splyce.gg has an excellent piece on the evolution of a core member, Rich which gives insight to that dominance.
Of course, it wouldn't be a Heroes of the Storm esports roundup without a roster swap coming out of the North American region. Srey announced yesterday that he would be filling the recently opened spot on the Brain Power roster. This spot is open because Cloud9 cut Arthelon last week in order to bring in Cattlepillar from Brain Power. Srey is an alum of Tempo Storm, but he's been filling spots on multiple teams during this remarkably tumultuous summer season. Brain Power, formerly COGnitive, will compete in the ESL North America Summer Regional Championship next weekend for the right to join Naventic in representing the NA at the global finals at Dreamhack in Sweden in three weeks.  To add to the high drama, the bracket for the ESL event was announced this week, and the very first team Brain Power faces in Group B is Cloud9. I do wonder if this is intentional on the part of the organizers, but either way it makes for a great story. See it play out next week!