Warcraft Movie Review: A must-see for WoW fans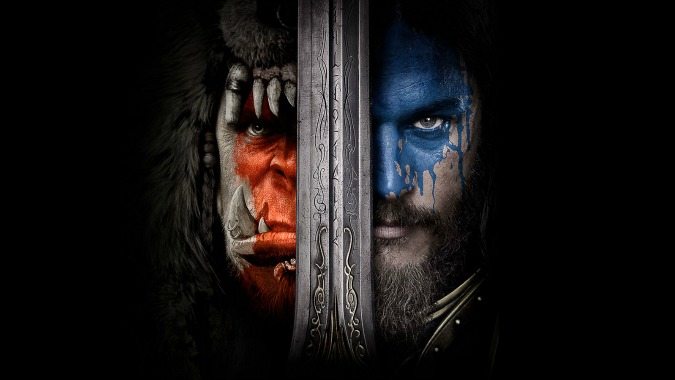 It's okay: no spoilers here. This is our spoiler-free review of the new Warcraft film.
Let's get one thing out up front. Despite what you may have heard elsewhere, the new Warcraft film from director Duncan Jones and Legendary Pictures/Blizzard Entertainment is delightfully entertaining. The movie has clearly been crafted with love for the game world. It's filled with beautifully-rendered cities, finely-detailed costumes, and countless Easter eggs that will keep fans of Azeroth constantly in awe of the attention and care paid to the creation of the world.
But that's not even the best part.
What I found surprising was that this film was not the pretty, empty CGI-fest that it could have easily been. There are emotional stories and wonderful performances driving it forward. Toby Kebbell's Durotan leads a rebellion against Gul'dan's questionable methods in leading the Horde to new lands, even though it threatens his new family. The level of emotion that is conveyed through his CGI-generated face and the actor's voice performance is especially impressive and goes a long way in giving a generic savage race a face that viewers can sympathize with.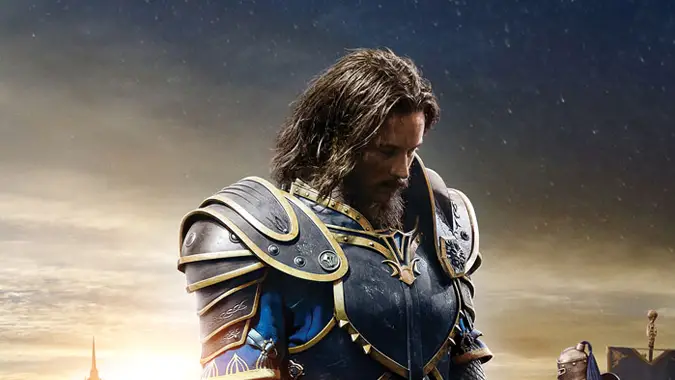 Travis Fimmel's Lothar is everything an action hero should be: impatient, funny, and the heart of the film. I don't want to spoil his story, but he's saddled with carrying the movie and does so with fierce gusto. I would follow him into a fight without hesitation — he just portrays that kind of leader.
Paula Patton's Garona shockingly has one of the most complex roles in the film. I say shockingly because she's set up to be not much more than a love interest, but in the last third of the film becomes so much more. Even Ben Schnetzer's Khadgar did a great job of balancing his poignant and humorous moments, though I think his role suffered the most from the cuts the film received. And that's the biggest problem with the film.
The brisk pacing of the movie keeps it going, perhaps a little fast at the beginning, but it never drags. Unfortunately, it does gets choppy in places and I got the feeling that a few storylines and scenes suffered by ending up on the cutting room floor to keep the running time down. Sure enough, I learned afterwards that over 40 minutes were cut out of the film. Some of the emotional punch gets lost as a result, especially in the Khadgar/Medivh story, which is unfortunate. I look forward to the director's cut on DVD.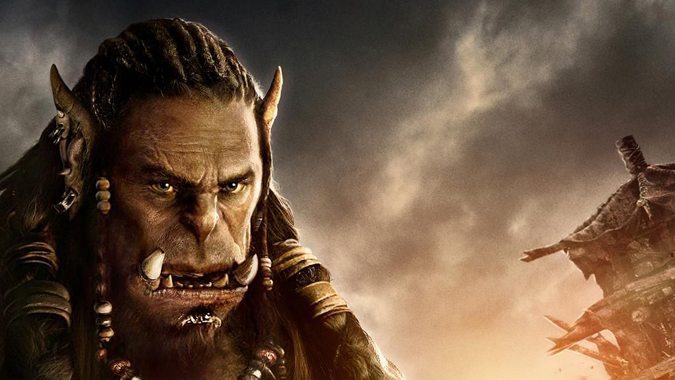 However, that's my only serious complaint about the film. It's well written, acted, and directed. It's beautiful to look at with top notch production values and a staggering number of in-jokes for Blizzard fans to take in. Will it appeal to non-World of Warcraft fans? I think it has the potential as audiences have embraced other films in strange locations like Avatar, but this is definitely for fans of the MMO. The film was made for you and Duncan Jones didn't dumb down Azeroth to get your mother into the theater. Unless she likes to cosplay as an Orc Shaman — then bring her along. She's gonna love it and so are you.
If you are looking for a lore-based review of the film, Anne, Joe, and Rossi will be recording a special Lore Watch podcast delving into the story of Warcraft that will be available on Monday. And tomorrow I will be answering spoilerific questions about the movie here on the site.
[envira-gallery id="36496″]