WoW
Jun 16, 2016 6:00 pm CT
One-button authentication coming to mobile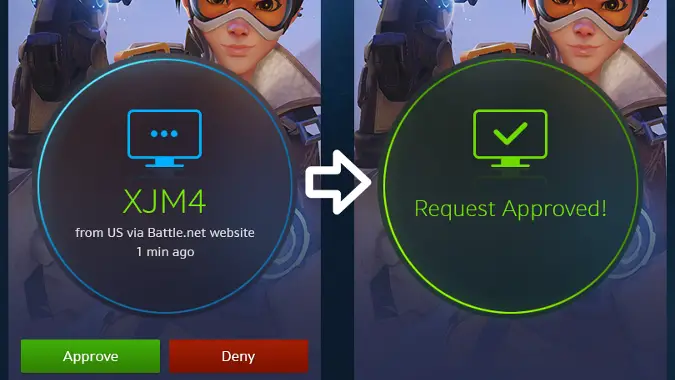 If you use Battle.net's mobile authenticator but find typing in a code just so gosh-darned inconvenient, you're in luck: one-button authentication is on the way. Rather than opening your mobile authenticator and typing in your code manually, you can choose to be sent a prompt to either accept or deny a log-in attempt.

Here at Blizzard we take account security seriously, which is why we recommend all accounts have an authenticator attached – but we also understand the importance of being able to access your account easily. Enter the One-Button Authenticator! This update to the current Mobile Authenticator will allow you to securely log into your account by simply clicking Approve on your mobile device instead of entering a security code. Should you wish to use a security code to log in that option still remains available.
Whenever* a log in attempt occurs on your account you will be notified via the app and prompted to Approve or Deny the request. You can also approve log in requests with notifications on your mobile or smartwatch without even opening the app! We hope this will help ease the log in process for those of you that already have an authenticator and encourage those of you who don't to give it a try. You can find out more about authenticators on our Battle.net Authenticator FAQ.
The Mobile Authenticator with the new One-Button feature is available now on iOS® and Android™.
*Please note that by default you will only need to approve a log in attempt once a week per device. You can change this setting on your Battle.net Account Management page.
If you don't already have an authenticator, we highly recommend getting one — whether it be the physical keyfob or the mobile authenticator. Refer to Battle.net's FAQ for details. If you've been playing World of Warcraft for years, you might as well get the added protection for your account. You might have spent more on it than most of your other worldly possession.