Breakfast Topic: How do you transmog?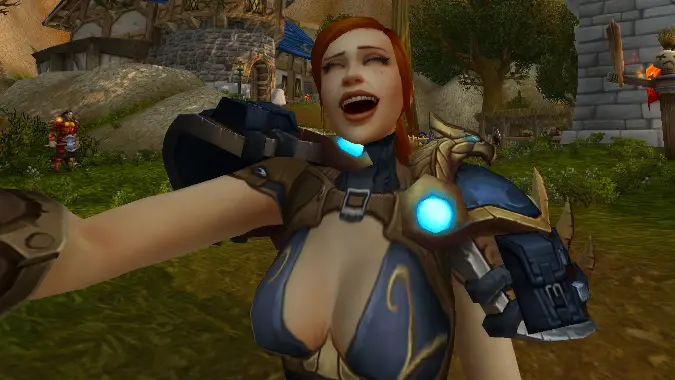 Some of my colleagues here at Blizzard Watch are wild for transmog: They've not only completely filled their banks with transmog gear, but their Void Storage, too. For them, the wardrobe means they get bank space for the first time in years. Me? I don't have any such huge collection. Each of my characters has one set, maybe two, which defines them to me. Once I've found the perfect set for a character, I have no use for anything else.
My rogue wears Alliance tier 9. My priest and paladin both wear tier 6. Even if I think some other set looks cool, it might not fit my vision of my character — thus I have no use for it. I know WoW isn't real life, but I still often think in terms of physical storage: why would I clutter my closet with things I don't really want? And, I admit, my real world upbringing might play a factor. With a childhood where we didn't have much money or much space, I had to make careful choices about what I really wanted. Rather than having heaps of stuff laying around, I had a few things I truly loved. Such is my WoW collections: only my favorite mounts, pets, and armor, despite not needing to worry about cash or closets.
How do you transmog? How are you preparing for Legion's wardrobe? Are you going all-in and hoping to collect every armor appearance in the game, or do you stick to your favorites?