Breakfast Topic: How many artifacts are you going after on your main in Legion?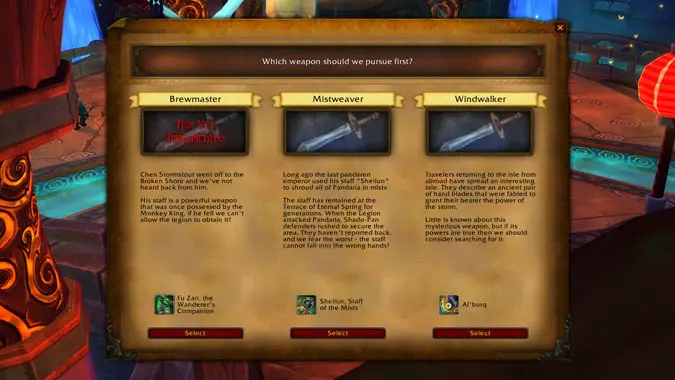 One of the great announcements to come out of BlizzCon last year was that we will be able to switch between all specs available to our class. No more being limited to dual specs. Feel free to tri spec, or in the case of my druid brethren, quad spec. We also heard that we will able to pick up a second artifact and level it through Legion. It turns out we can acquire ALL the artifacts for our class specs! But do you want to?
I've had a druid since vanilla as my main because the idea of shapeshifting into whatever role was needed was immensely appealing to me. Of course in the early days, the class didn't entirely fulfill that promise, but now it does. All I have to do is grab all four artifacts and level each of them up individually while learning every boss encounter from the point of view of healer, ranged dps, melee dps, and tank point of view!
I may just focus on Resto and Balance and keep Guardian (bear) for when things really hit the fan. I'll still get the Feral (cat) artifact but not invest any points into it. Just having the artifact itself boosts your power level immensely given its stats, equipped effect, and first ability so it's worth it to take a few hours to do the quest to acquire it. Plus the quests are great fun and filled with interesting new lore about your class.
What about you? Are you going after the different spec artifacts for your main?