This week's Hearthstone Tavern Brawl is Clockwork Card Dealer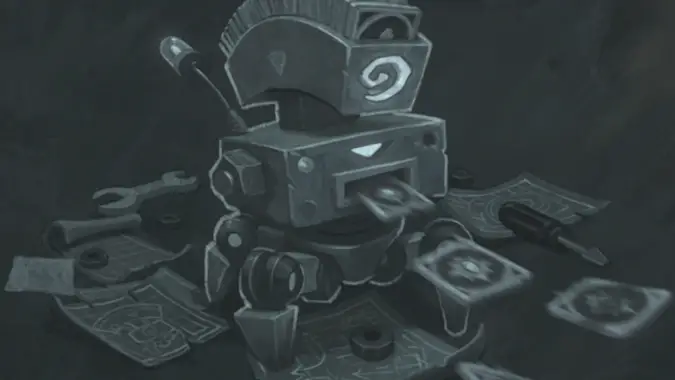 Clockwork Card Dealer is this week's Hearthstone Tavern Brawl, and though it is a repeat, we haven't seen it since October 2015. In this brawl, on turns 1 through 10, you will always draw a card of a cost equal to your number of mana crystals, assuming you have one in your deck. On turn 1, you will draw a 1 mana cost card. On turn 2, you will draw a 2 mana cost card. The game continues that way until you've hit 10 mana crystals. "Ramp" cards such as Wild Growth, which provide additional mana crystals, will not alter the cost of the cards you draw. On turn 4, you'll still draw a 4 mana card, even if you've used cards to bring you up to 6 mana crystals, for example.
If you'd like some idea of how this Brawl plays out, Matt Low and I recorded our crack at it back in October 2015. However, Whispers of the Old Gods has released since then, so your experience may vary.