Even more roster drama in Heroes esports before NA fall qualifiers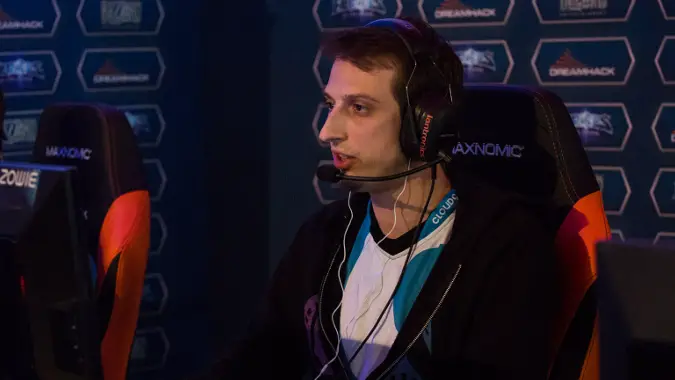 The absolute drop-dead date for submitting Heroes of the Storm team rosters to ESL for the fall in North America before the open qualifiers get under way this week was Thursday. That means we have one last round of roster swaps to discuss as drama season comes to a close and everyone shuffles their final rosters into place. Nearly all the teams had one last swap so you might want to buckle up.
On top of that, while there are also Heroes esports events to watch around the globe this weekend, so let's get to it.
You can look through the 21 teams signed up for the first NA fall qualifier on the official ESL site.  Considering the recent shakeups, it's no surprise that are a few surprises and new teams to discuss. Crescendo is a newly formed independent team. They take King Caffeine and k1pro from the released Cloud 9 roster, add aPm (née Matre) and Prismaticism from TNC, plus Glaurung of Brain Power to round out the team. It's a hand-picked roster of some of the best in NA. King Caffeine discussed his hopes for the season with Yahoo Esports.
Meanwhile, three of the other Brain Power teammates — Iakona, Faye, and Srey — joined forces with McIntyre, who was released from Naventic, and Jason of Panda Global. Their team, High Score, is currently using a Spongebob meme as their logo.
Since CauthonLuck also left to join Murloc Geniuses, Brain Power has disbanded. Meanwhile, Murloc Geniuses is still undergoing growing pains as Equinox decides to quit Heroes with Cattlepillar taking his place for this qualifier. Tomster left Panda Global to join Naventic in McIntyre's roster slot. Astral Authority replaced KilluZiioN and the wayward Equinox with Kladeous and Batterry. KilluZiion is playing with a team called Peter Dinklage. Another team using a joke name, Clown 9 Vortex is made up of former competitive players, but they want to make it clear they're just in it for fun. Lastly, Team Blaze completely reformed, featuring several players we saw in Heroes of the Dorm this spring. It'll be great to see Oddish and MiST compete again. The unknown is Rebel, who appears to be cherry picked straight off the Grand Master leaderboard.
With that, here's hoping we're done with NA roster swaps til August. Whew.
The first open qualifier begins Sunday June 10th at noon CST.  It's unclear where this will be streamed or who will be casting, but it's sure to be on the Heroes directory. The bracket will be on the ESL official site. There are two more open qualifiers in the weeks to come, leading to the first fall regional August 5th.
Copa America has another set of qualifiers this weekend as well. The North region of Latin America goes first, Sunday at 2 p.m. CST. The next two days have events from the South region, starting at 6 p.m. CST on Monday and Tuesday.
Finally, before next week's Heroes roundup goes up, the first European regional takes place at Dreamhack in Valencia. It's not til next Thursday June 14th at 4:30 a.m. CST, so mark your calendar.