Breakfast Topic: I'm not ready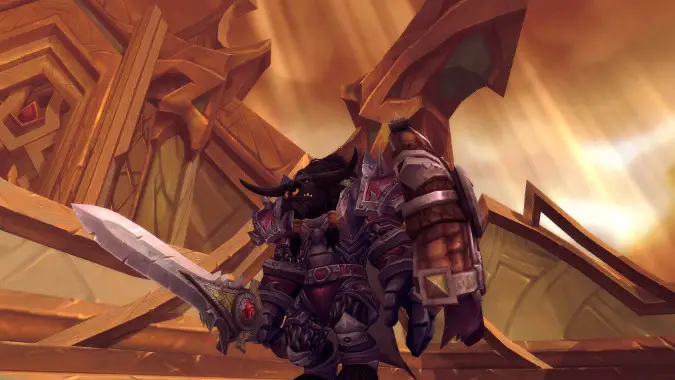 It's always the way. You complain about content droughts, and groan at how long it will be until the next expansion. And then the next expansion is a couple of months away and a new patch is dropping that changes everything and suddenly (if you're like me) you realize all the things you didn't get done.
I'm happy I did Mythic Dungeons this time out — I think they were the runaway awesome idea of Warlords, and I'm glad that Challenge Modes in Legion will combine a lot of the Mythic formula with current CM's and Diablo-esque properties. But I really let raiding slip this expansion, and I'm sad about that — I had health issues and they weren't fun, but I raided at the highest level in WoW for pretty much every expansion before Warlords and it was hard to give up. I'm hoping to get back into a regular raiding schedule in Legion.
Likewise, I didn't really level alts like I'd intended to – only a few of my Warriors and a Hunter are at 100, although I expect I'll also have my Blood DK there before the actual expansion launches. Overall, I give myself a C for Legion readiness — definitely not where it was supposed to be, but not failing entirely either.
How about you? Are you ready for the pre-expansion patch? Are you ready for Legion itself?