Overwatch graphic novel coming April 2017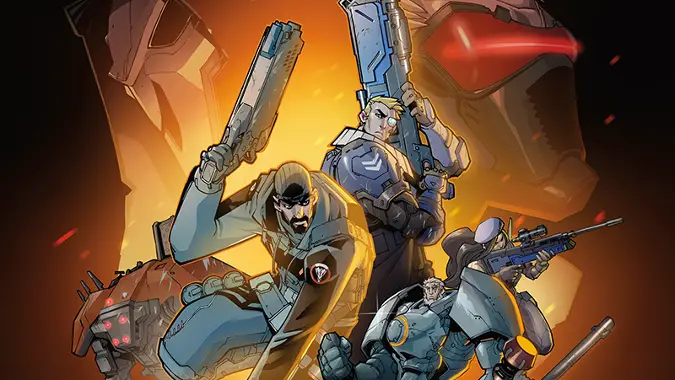 When the Overwatch graphic novel was first announced, we expected its release would be right around the corner, maybe even timed to coincide with the the game's release date. Unfortunately, there was no sign of it — or any word of it at all. However, IGN reports the 100-page Overwatch graphic novel will release April 2017. The graphic novel will focus on the original Overwatch strike team which includes characters such as Jack Morrison (Soldier: 76), Ana Amari, Gabriel Reyes (Reaper), Reinhardt, and Torbjorn. In addition, Dark Horse will release The Art of Overwatch,  a hardcover tome which includes never-before-scene concept art and illustrations, in Summer 2017. Though we now have tentative dates, neither book appears available for pre-order quite yet.
We've teamed up with @PlayOverwatch for a 100-page graphic novel! #Overwatch @Blizzard_Ent https://t.co/NSOVgTtNBY pic.twitter.com/dnTQr6MS9M

— Dark Horse Comics (@DarkHorseComics) July 20, 2016
It's currently unknown whether or not the graphic novel will explain why Gabriel Reyes has the longest arms in the world. Personally, I can't wait to discover the story behind the littlest omnic football player.
In addition to these announcements, it's worth noting the free digital comics released thus far — including the recent Ana comic — are available for free download if you want to save them locally. They can be acquired through the comiXology app or on Amazon. No matter where you acquire these comics, they remain free downloads.