New Overwatch comic Ana Amari: Legacy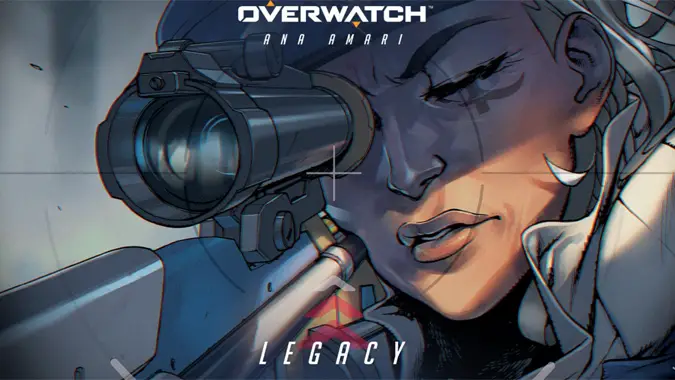 A new free Overwatch comic, Ana Amari: Legacy is now available on the official website and as a Madefire motion book. Legacy tells the story of Overwatch's newest hero, and details what happened to Ana Amari the day she supposedly died. Written by Andrew Robinson and illustrated by Bengal, Legacy quickly fills you in on just what kind of person Ana is — a mother bear fiercely focused on protecting her Overwatch family.
I love the art for this particular comic, but what I really love is the glimpse we get into the earlier days of Overwatch, before it was disbanded. Ana's one of the best snipers on the planet, and in Legacy you also get a feel for how her teammates feel about her, and how she feels about them. I already loved Ana's character just from her origin story video, but Legacy really hits the nail on the head — Ana's the kind of mom everybody should have.
You can read Ana Amari: Legacy on the official website, and check out the other six free comics while you're there:
Alternatively, check out our roundup of everything related to the lore and story of Overwatch.