Hearthstone's One Night in Karazhan gameplay preview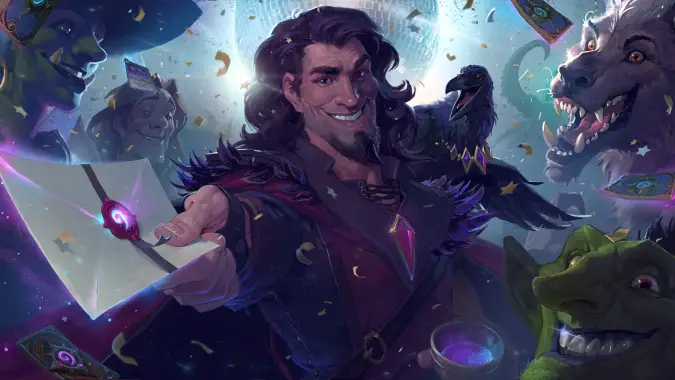 Blizzard Entertainment just announced the latest Hearthstone adventure, One Night in Karazhan. The adventure opens its first wing August 11, but if you just can't wait for a taste of the Karazhan festivities, have no fear: You can watch the adventure's first boss fight in action right now. Behold as Jaina goes toe-to-toe with the Silverware Golem.
The encounter seems simple — and it probably should be. The first boss encounter of an adventure is always dead simple on Normal difficulty. While the boss encounter itself might not be thrilling to watch, its abilities are cute, and this is our first time seeing some of the new cards in action. The Firelands Portal is, as expected, a potentially powerful card, but not necessarily. You need RNG to play in your favor. Getting a 6/3 at that stage of the game is nice damage if you can keep it on the field, but is easily eliminated. If nothing else, direct damage and a minion in one package could help with establishing board control when you're behind.
Barnes could be a lot of fun in a Deathrattle revival and The Curator is truly a mess in the best way. He could make Zoo decks even harder to deal with than they already are.
As you watch this match, just don't do what I did and try clicking the doodads on the gameboard. YouTube doesn't work that way, turns out. Forkward!