Breakfast Topic: What race will your Demon Hunter be?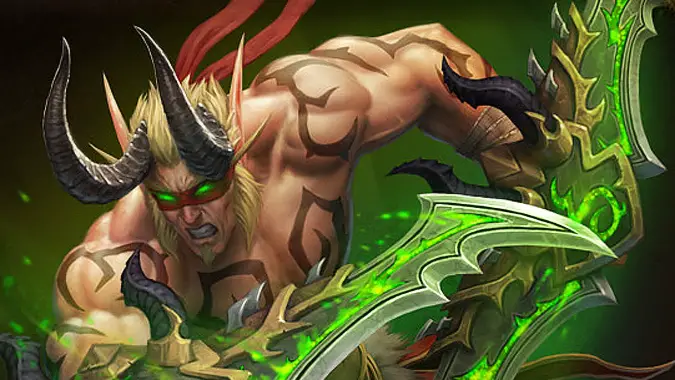 Demon Hunters will be arriving in-game just in time to help fight off the Legion next week. And now that we know when they're coming, there's just one question to ask: which race of Elves will you be choosing for your Demon Hunter?
In last week's Q&A, Jonathan LeCraft  said that it was unlikely we would have Demon Hunters from other races joining the game. That leaves the choice of just two: Night Elves and Blood Elves.
It's a choice that makes a lot of sense with the lore of the game, but it does limit your options. If you want to play Horde you're a Blood Elf and if you want to play Alliance you're a Night Elf. For me, it's a bit of a problem because I'm playing Alliance these days and I'm really not a fan of Night Elves. Sure, they have cool lore, but I'm just not a fan of their models and animations. (That idle animation where they bounce just annoys me.) It's a minor thing, but it's made my decision for me.
But what about all of you? Which race will you choose for a Demon Hunter — or will you be playing one at all?