WoW
Aug 9, 2016 10:44 pm CT
Buy Darkspear Rebellion toys from Ravika before heading to the Broken Shore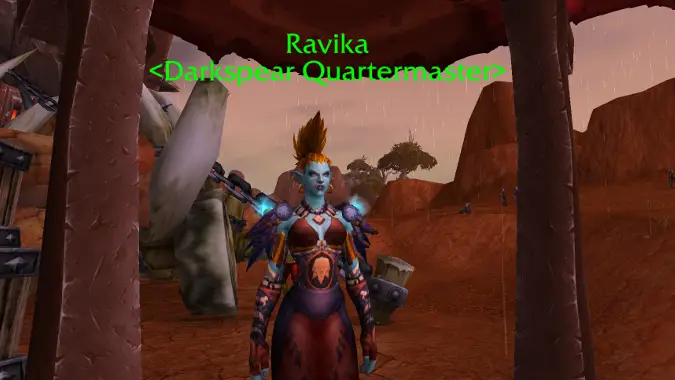 Wait! Stop!
I know you want to burn your way through the Broken Shore on all those alts as quickly as possible, but before you do there's a cool vendor you'll want to visit named Ravika. She sells three toys plus the Griftah's Shoes bare feet cosmetic from the Darkspear Rebellion. The Darkspear Rebellion was confined to patch 5.3 — before we even knew the toy tab was coming. Unfortunately the reason you'll want to find her first is, once you go experience all those juicy cinematics, she vanishes.
So here's where you can go to buy her stuff, now, so you can get back to all those other alts.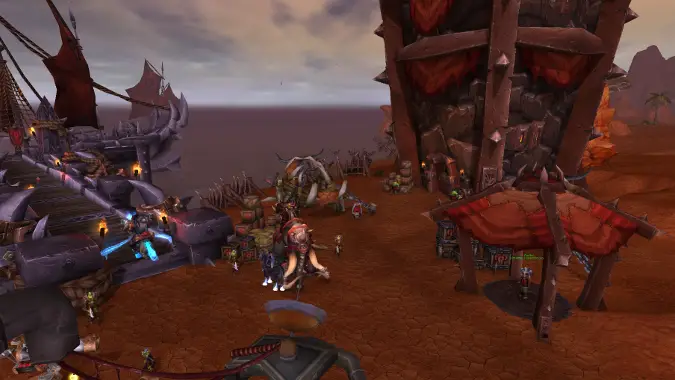 She's in Bladefist Bay, on the southern side of the path to the docks, under a reddish-brown tent. If you run to the boats for the Broken Shore quest, you'll see her on the right side just before you get to the dock.
You might note that these directions have a bit of a Horde bias. That's because the Alliance can't see her. It's completely phased out for them. It's also phased out for Demon Hunters, and lower-level Horde, and they all share a phase with level 100s who completed the Broken Shores quest.
Ravika sells the Whole Body Shrinka, Xan'tish's Flute, and Senjin Spirit Drum toys, plus Griftah's Troll Shoes. All are must-haves for collectors.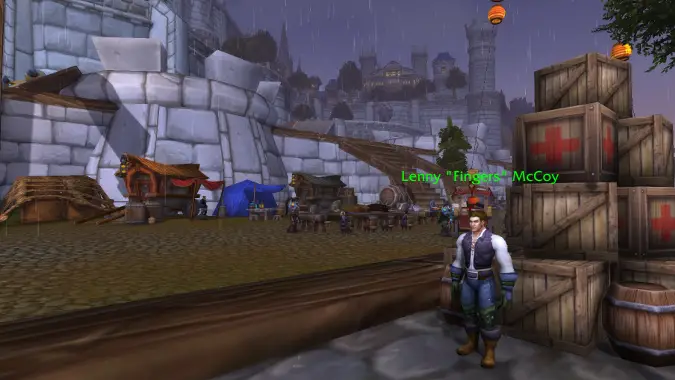 The Alliance isn't left out completely. Lenny "Fingers" McCoy yells at the player, so he's a little easier to find. He's in a similar spot, to the south side of the path to the dock as you board the Alliance ship to the Broken Shore. Unlike Ravika's wares, Lenny sells a new version of an old shirt and also rat teeth for some reason. Totally just as cool as three toys we thought we'd never see again.