WoW
Aug 9, 2016 11:06 pm CT
WoW patch 7.0 hotfixes for August 9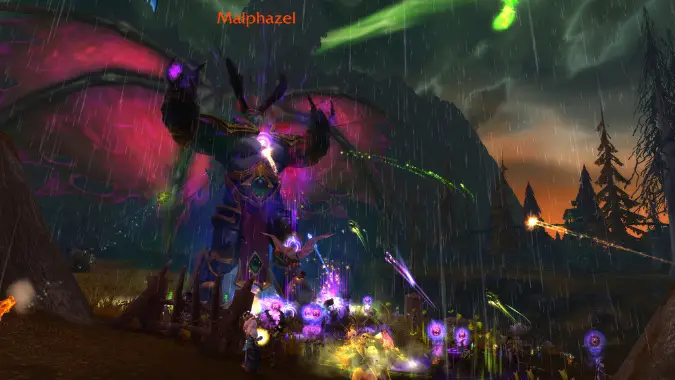 It's new content day which, of course, means it's new hotfixes day, too. Tonight's fixes address some issues with Demon Hunters and demon invasions, perhaps most notably that non Demon Hunters can no longer receive glaives from Legion chests. But if your Demon Hunter isn't doing the invasion event, don't worry: you should still be able to buy the BOA glaives with Nethershards.
Check out all of tonight's hotfixes below or check the full list of post-7.0 hotfixes from Blizzard.
Classes
Demon Hunter
Horde Demon Hunters should now be able to open the Dungeon Journal after completing the quest Audience with the Warchief.
Newly-created Demon Hunters should be able to be deleted despite having unread mail.
Hunter
Stampede should now consistently work against other players.
Mage
Ice Floes will not be consumed by spells that are made instant by Hot Streak or Presence of Mind.
Flamestrike does not consume Hot Streak when Hot Streak is gained during the cast of Flamestrike.
Event
Powerful Legion Commanders in Legion Invasions may now drop Nethershards; the number of Nethershards awarded upon completion of individual Stages has been slightly reduced to compensate.
Items
Non-Demon Hunters will no longer receive Demon Hunter Glaives from Legion chests.
Glaive weapons can now be enchanted by players.
NPCs
 Illidari Darkdealers should be selling their goods to Horde player-characters.
Quests
Players should no longer see duplicated conversation between NPCs during the quest "The Fallen Lion".
The Dalaran (Northrend) cooking daily quest should once again randomize properly.
UI
(Work in progress) Players should be able to promote other players to the Guild Master rank via right-click in the guild roster.
(Work in progress) You can again successfully search for robes in the Auction House.