Striker Li-Ming skin arrives in Heroes of the Storm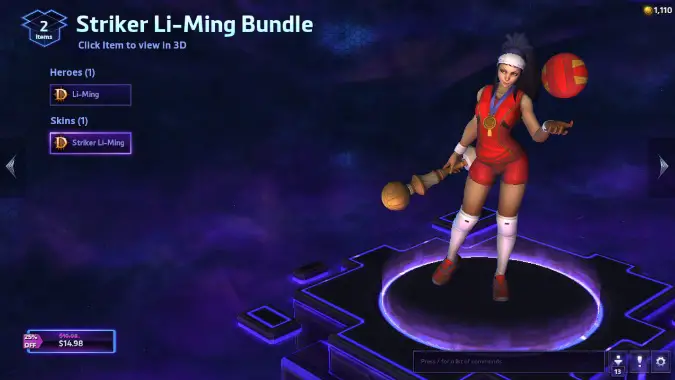 While we were busy being hyped about the upcoming Machines of War event in Heroes of the Storm, Blizzard has given us something to enjoy right now: Striker Li-Ming. Though she was announced early last month, we didn't have a release date for her. But there's no more waiting, because this new epic skin is in the Heroes store right now.
The Striker Li-Ming skin and bundle are available now in the in-game shop! 🏆 pic.twitter.com/KpRWaCLfXc

— Heroes of the Storm (@BlizzHeroes) August 17, 2016
The new epic skin features appropriately (and hilariously) themed abilities, though Li-Ming's voiceovers are unchanged. If you want a volleyball wizard — and why wouldn't you? — it's perfect. The skin costs $9.99 on its own or $14.98 when bundled with Li-Ming herself. It's a steep price, but in line with other epic skins… and if you play Li-Ming the entertainment value of smacking your opponent in the face with a volleyball may well be worth it.