Medivh and Chromie duke it out in this week's hero rotation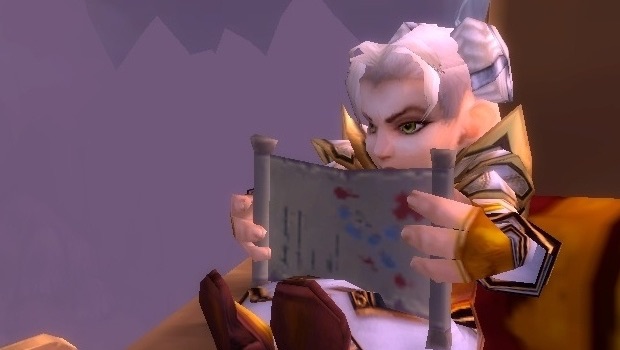 We're pretty excited about Heroes of the Storm this week. With an interesting hero rotation featuring relative newcomers Medivh ad Chromie as well as the PTR coming online with Machines of War, how could we not be excited? We're so excited!
Okay. I tried. I really tried there. But we're all playing World of Warcraft this week, and not even the best hero rotation ever could pull us away from it. Sorry, Chromie, but you aren't enough to get me playing Heroes this week no matter how adorable you are.
But for the dedicated Heroes player, while the PTR is up now, you have a couple of weeks to wait before new content arrives with Machines of War and Alarak — both of which go live on September 13. Until then, there is only waiting. And waiting. And… well, at least we have a new hero rotation to keep us company.

Assassins
Chromie (Slot unlocked at Player Level 7)
Anne: Yay Chromie!
Liz: Always yay Chromie.
Kerrigan
Nova (Slot unlocked at Player Level 15)
Valla
Specialists
Medivh
Alex: I see a lot of Medivh players playing super cautious and defensive. He's actually kind of a powerhouse if you're willing to play risky. That doesn't mean drop into a 1v5 situation for no good reason, but Medivh can seriously put out some damage in a fight. Don't hold back. Blast that Zagara right in her bug face.
Mitch: As long as he's hitting heroes, yeah. His attack is pretty similar to Gul'dan's. It's a small cone and can be cast often. It tears through heroes if used well, and his shield gives him an escape option if that goes badly.
Support
Malfurion
Tyrande
Warriors
Rexxar (Slot unlocked at Player Level 12)
Stiches (Slot unlocked at Player Level 5)
Mitch: Stitches!
Liz: As you can see we're all very opinionated today.
Mitch: Look, I love Stitches and Stitches loves me.
Tyrael
That's it for this week's rotation. But the real question is… who here is playing Heroes of the Storm this week? Do we have any die-hard fans in the audience who are duking it out in the Nexus rather than checking out the latest WoW content? I am awed by your restraint — and fortunately you don't have much longer to wait for new content in the Nexus, too.