Party Portals in this week's Hearthstone Tavern Brawl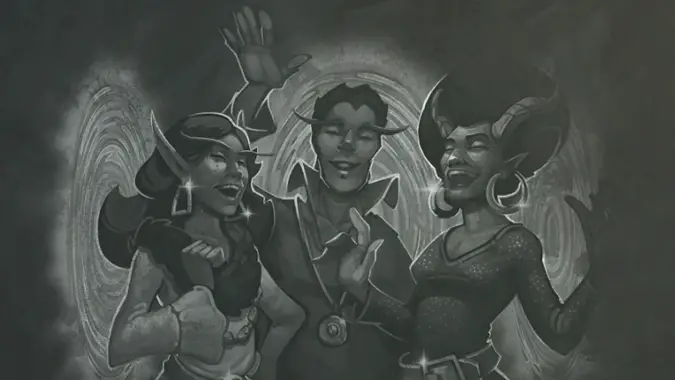 If you thought Hearthstone couldn't be more frustrating than the Too Many Portals Tavern Brawl, this week is here to prove you wrong: Party Portals incorporates One Night in Karazhan's new portal cards such as Firelands Portal and Silvermoon Portal into one big deck of portal-based frustration. Enjoy.
Admittedly, the new portals do add a pleasant layer of complexity to an otherwise completely RNG Brawl. Using a Firelands Portal for removal or Silvermoon Portal for a good trade means there are real decisions to be made in this brawl, as opposed to Too Many Portals. On the other hand, it can make the frustration worse in some ways. If you need a Firelands Portal to swing the board back in your favor, but all you're drawing is Maelstrom Portals … that's rage territory right there.
That said, RNG being what it is, you can eventually get your free card pack for the week simply by banging your head against the Brawl long enough. After a series of crushing defeats where my most powerful minion on the board across all matches was a Sunwalker … I eventually got my pack and won't be dipping back into this Brawl anytime soon.