Breakfast Topic: Well that escalated quickly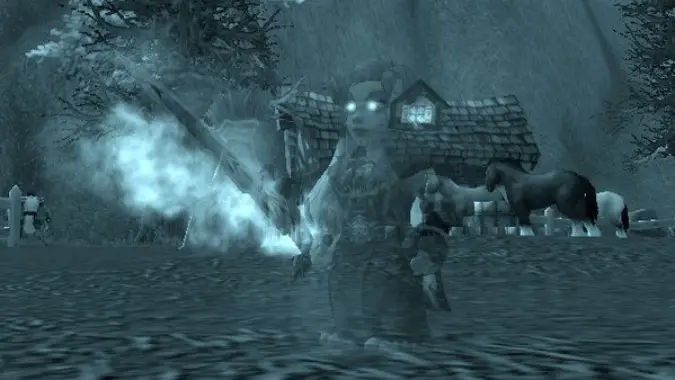 While merrily questing through Stormheim over the weekend I heard a guildie comment that Legion storylines are incredibly depressing. I was enjoying myself immensely, lost in the incredible immersiveness of the zone and paid no heed. Then I got to the [redacted] quest.
I'm not going to spoil the details of the quest by naming it for those that haven't run it, but let's just say you set out to save someone and fail. Horribly. And from the way the quest was written, there was no other way it could have turned out. That poor sucker was going to die no matter what I did. Even though I spent the last 15 minutes doing other quests helping him out, getting to know him, his problems, his clan, and helping secure the future of his people. All for naught now.
And it doesn't just happen in Stormheim. I can think of many other quests where things end very, very badly for the NPCs involved that Blizzard makes sure you get to know and care for before they meet their horrible fate. It happens time and time and time again. Pretty much all of Val'sharah is one long "oops, we lost another one to corruption, whatchagonnado?"
We often play this game to feel like heroes, but it feels like this expansion isn't giving us that opportunity as much as before. I'm not saying that we have to win every fight, I'm all for the occasional tragedy, but I feel plenty helpless with my own everyday life frustrations. I play this game to get away from that to enjoy something different.
How do you all feel about storylines that end in failure and death despite your best efforts? (If you are referencing specific Legion quests, please mark your comments as SPOILERS.)