BlizzCon 2016 in-game goodies revealed
Although people have had their BlizzCon 2016 tickets — both physical and virtual — for quite some time now, we didn't know what the in-game rewards would be. The wait is now over — Blizzard has just released a list of all in-game items for the event…well, most of them, anyway. World of Warcraft players will get Legionnaire and Knight-Captain Murky, a pair of faction-themed murloc pets ready for battle. For Overwatch players, Blizzard is releasing a special BlizzCon-themed Bastion skin, complete with a Pepe makeover for Bastion's faithful companion Ganymede.
For Diablo III, players will get a special Diablo 20th anniversary pet — a Diablo of their very own, based on his design from the original game. Hearthstone players will get the Welcome Inn card back, themed for BlizzCon's Hearthstone Tavern.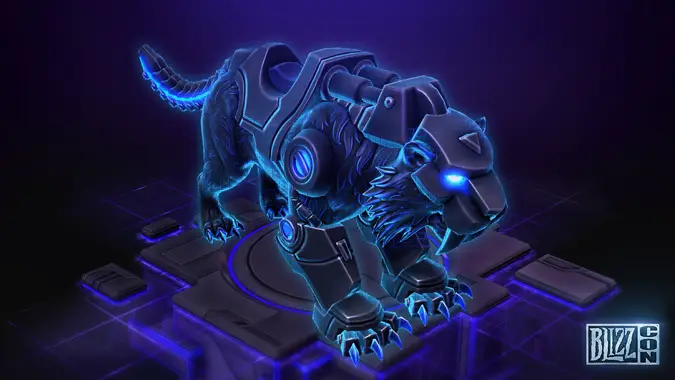 For Heroes of the Storm, players will get a new BlizzCon mount to ride across the battlefields of the Nexus — the Nexus Tiger. And for StarCraft II …  we don't quite know all the details! There will be a new portrait available, but also mentioned is the opportunity to be the among the first to unlock a fun new piece of upcoming StarCraft II content. What's the content? We'll have to wait and find out.
Note that these items are as-yet not available to players, they'll be released when we're closer to BlizzCon itself. And if you want to get your hands on the goodies, you can still order a Virtual Ticket for the show. For $39.99 the Virtual Ticket delivers live streams of BlizzCon panels, contests, interviews and more straight to comfort of your own home — and comes with all BlizzCon 2016 in-game goodies as well.