Breakfast Topic: Now I don't need to go there anymore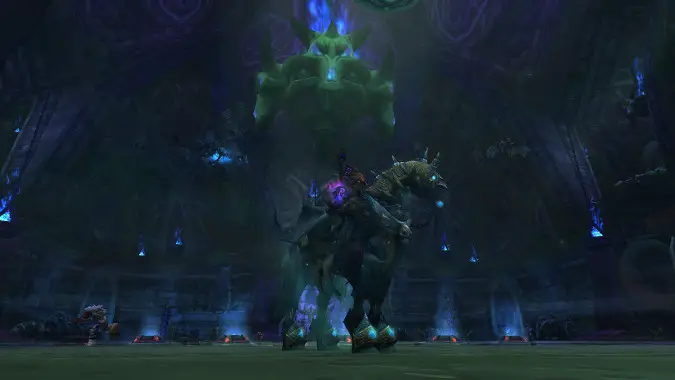 I recently got Invincible's Reins to drop. Considering I just missed the cutoff for getting them in Wrath I've always wanted them. But what gets me is this — Now I have no reason to go to ICC ever again. Seriously, why go back? I have all the gear I want from there. I have Invincible. There's nothing left — no motivation to run that old raid save for pure nostalgia. And it's not the only such raid, either. In a way, my transmog obsession has resulted in slightly bitter fruit.
Don't get me wrong. I'm thrilled the reins finally dropped. We only awarded one before Cataclysm and I didn't get it, and it's been years. I love the mount. But I will miss running ICC. Even though there's nothing there I want anymore, it was still (years and years later) the spot where I had some of the most fun of my raiding life. I can't even share some of the stories of our late night Heroic LK attempts with you guys, they're a bit blue for Blizzard Watch. Things were said.
That's the downside to achieving something utterly luck based, I suppose. It's not like Heroic Lich King is hard anymore — it's been soloable for years, and now it's like three hits and Arthas goes into his little speech. I expect we'll see more and more of Invincible (yes, you can see him) as the years pass. But it's still wild to realize I have absolutely no reason to go back. No gear needs. Nothing. I have absolutely no reason to go to ICC, or indeed any Wrath raid anymore.
I guess it's Heroic Firelands and Dragon Soul for a while.
Any places you wish you still had a reason to run?