Breakfast Topic: That one thing you said you'd never do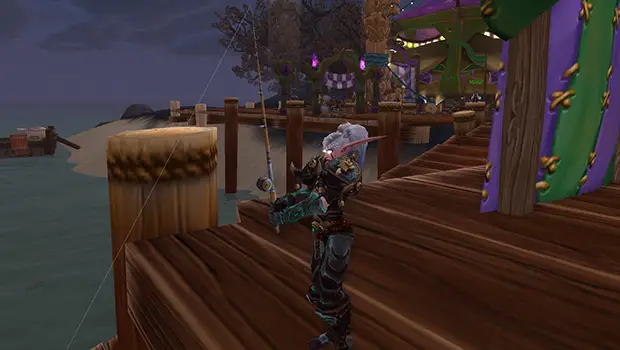 There are a few things in WoW I pretty much avoid like the plague. PvP, pet battles (sorry, Anna!), archaeology, and fishing top the list. I find these activities either boring or frustrating and there's usually other things I'd rather be doing with my limited gaming time. Well, until now.
I kinda sorta maybe got into fishing this weekend. Believe me, I'm as surprised as you are. The list of things I want to accomplish in Legion is a mile long and leveling my 181 fishing skill is not one of them.
What I wanted is one of those big bug mounts that can walk on water and started doing some fishing quests towards getting one. Before I knew it, I was stopping to cast my rod every time I ran across a school of fish in the Broken Isles and I found that…I didn't hate it.
I discovered that if I sat and fished for an hour I wanted to pull my hair out, but if I took a minute or two out of my questing or what not to tap a fishing node I ran across then moved on, I'm ok with that. So now I'm doing that thing I never said I would do and I'm leveling fishing. I even got one of those rare fishing discoveries and pulled up an adorable murloc that I let free and he dropped all these cool fish that increase my fishing skill and OMG STOP ME NOW.
So, have you tried something lately in the game that you've been surprised to discover that you enjoy?