Which characters do you feel bad for?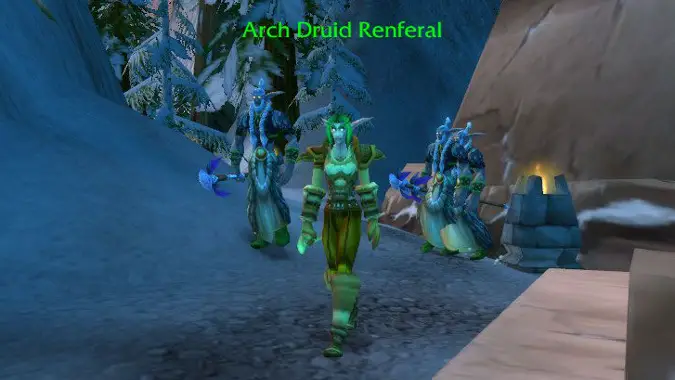 Elerethe Renferal is one of the earliest bosses in the Emerald Nightmare raid. From what I've seen, most people don't realize Elerethe is a character who has been in the game since vanilla WoW. Further, Elerethe has been a bit part in the Warcraft universe ever since, having appeared in multiple novels. For those who don't know, Elerethe is the Druid from Alterac Valley. Elerethe was the one who accepted turn-ins to summon an elemental for the Alliance in the hopes of turning the tide of battle.
Elerethe has quick possibly received the rawest of all deals. Her entire story since vanilla has been full of trauma. In the novels, she's described as heavily scarred, very much unlike most of her comrades. Elerethe was a battlehardened warrior. She fought to preserve Alterac Valley, but was ultimately thwarted by the Horde. She spent years afterwards trying to restore the flora and fauna of the valley as penance for her earlier failure. Later, she was summoned to a conclave of druids, answering the call of Hamuul Runetotem … only to be murdered by orcs loyal to the Twilight's Hammer. Now, after all of that, she's been consumed by the Nightmare in death … so we can kill her again.
I feel awful for her. By all accounts, she truly had a noble mission, but got her butt kicked over and over again, ultimately murdered and twisted by agents of the Old Gods. This is a character who never really did anything wrong but was repeatedly screwed over for trying to help. Elerethe's story has reached the point where you have to wonder if the writers are just being cruel to her in particular.
Are there any characters you feel bad for? Is there anyone you just want to hug and tell them everything will be okay? I know these are all fictional characters, but sometimes you really can't help but wish they find some happiness.