Heroes Brawl finally landing in Heroes of the Storm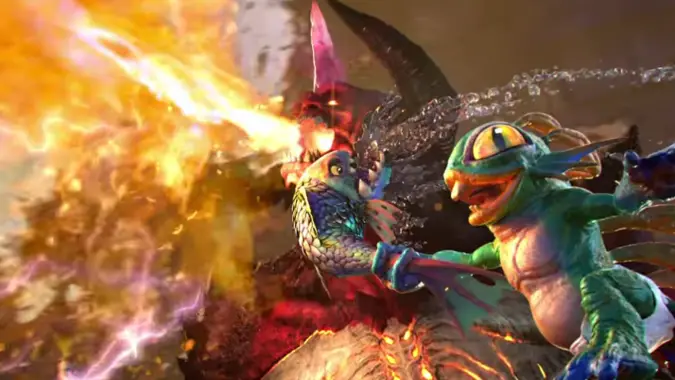 Though Heroes of the Storm announced its arena feature nearly a year ago, it never came to fruition, leaving players to wonder where it had gone. Today, however, Heroes of the Storm has announced Heroes Brawl, slated to launch October 17. Though Heroes Brawl appears to include the previously announced arena elements, it expands on the idea to bring it more in line with the Tavern Brawl of Hearthstone. Each week will bring a new ruleset including a variety of maps, hero options, and "mutators."
Maps will go beyond the constraints of an arena format. While arena maps are part of the rotation, Heroes Brawl will also include single-lane maps, and standard maps with a twist, thanks to the aforementioned mutators. While the mutators themselves have not yet been detailed, the Heroes of the Storm website states: "[…]expect these gameplay modifiers to add completely new and unexpected quirks to drastically change how you play Heroes of the Storm."
In an email blast, Blizzard unveiled one example of a new, hero-based ruleset:
Hammer Time

Hover tanks for everyone! All players on each team are Sgt. Hammers – with thrusters are permanently engaged! The cores are invulnerable so it's all about capturing towers to win!
Lead Battleground Designer John DeShazer revealed further details in an interview with Gamespot, including the Ghost Protocol ruleset:
We wanted to add new crazy modes. A good example of that is Ghost Protocol. This is a mode that is 5v5 Nova and it's on the Towers of Doom [battleground map] It's very different; a lot of cloaked heroes, espionage, and hiding. But we wanted to add some weird fun dynamics to it. One of them is that if I kill another Nova player then my core will shoot the enemy's core. So it ties into the map's mechanic itself. We've made it so that all snipe shots on this battleground are one-shots, they'll automatically kill an enemy player if it hits.
Unlike Overwatch's take on the weekly Brawls slowly consuming Blizzard Entertainment's games, Heroes of the Storm will reward players for participating from week to week. In addition to a reward of 1,000 gold for participating in 3 Brawls, each unique Brawl has its own portrait to be earned.
Heroes Brawl will debut on the PTR October 10 before making its way to the live game on October 17. Check out the trailer below to see Murky slap Diablo with a fish, which is the true highlight of this news.