Blizzard Watch: Episode 90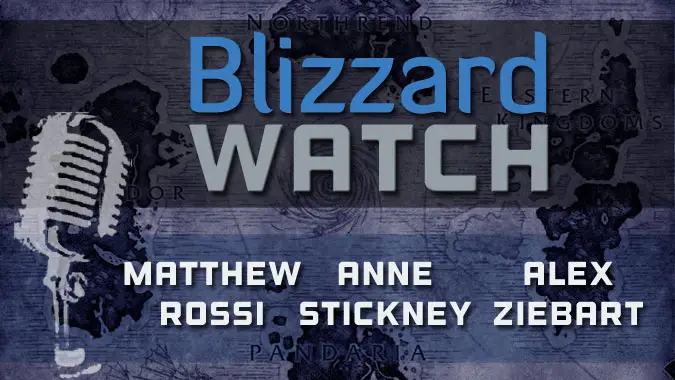 Welcome to episode 90 of Blizzard Watch's podcast! In this episode Matt, Anne, and Alex have plenty to say on the games of Blizzard Entertainment while answering your reader emails. Join us every week on our twitch.tv page for the live show, and check back later on for the podcast on iTunes and other outlets. Have a question for the show? Just send an email to [email protected]!
Enjoy our show? Consider checking out Adagio Teas! Adagio has a wide variety of different teas to choose from, including over 90,000 custom fandom blends. Browse through fan-created blends inspired by Warcraft, Diablo, Overwatch and more. And if none of them tickle your fancy, you can create your own blend for you and others to enjoy.