WoW
Oct 20, 2016 9:17 am CT
Latest WoW hotfixes let Demon Hunters take Pandaria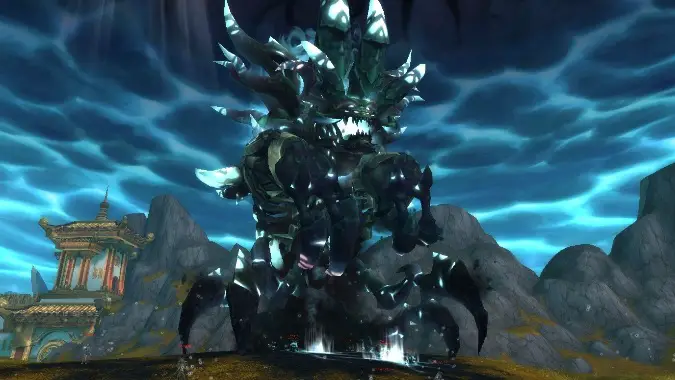 Even though most players have moved on from Pandaria, world bosses keep spawning and the continent still has a bit of a Sha problem. And while we'd love to help, we kind of need to know what we're getting out of the deal when we do. If we're going to take care of the Sha of Anger for you we at least want a cool transmog out of the deal.
Well, it's no cool transmog, but with the latest hotfixes Demon Hunters will at least get a cache when killing Pandaria's world bosses, plus the chance for mount drops. Sorry to Demon Hunters who have been killing Pandaria bosses in hopes of loot… they previously didn't have anything at all for the class.
But most of these hotfixes are bug fixes and quality of life improvements. You'll appreciate them when you run into them, but they aren't life-changing. Check out the full rundown below.
Classes
Demon Hunter
Demon Hunters should now receive a cache (or mount when lucky) from Pandaria world bosses who previously had no items for Demon Hunters.
Paladin
Blessing of Sanctuary now has a 30 second cooldown.
Dungeons and Raids
Emerald Nightmare
Cenarius
Damage immunity such as Divine Shield or Blessing of Protection now prevents damage dealt by Spear of Nightmares.
Il'gynoth
Rogues will no longer end up inside Il'gynoth's core when attacking it with Shadowstrike or Killing Spree.
Items
The effects from Jewelcrafting neck pieces should now scale properly when Timewalking.
Professions
Archaeology
It should now be easier to obtain Jewels of Aellis for the quest "Sifting Through the Rubble". Angry Highborne Spirits should now have a 100% chance to drop a jewel.
PvP
Warden Tower captains no longer have a limit on the number of eligible players who can simultaneously tap them.
Quests
Alliance players are now able to complete "Full Circle" in Vashj'ir.