The Queue: Vry-cool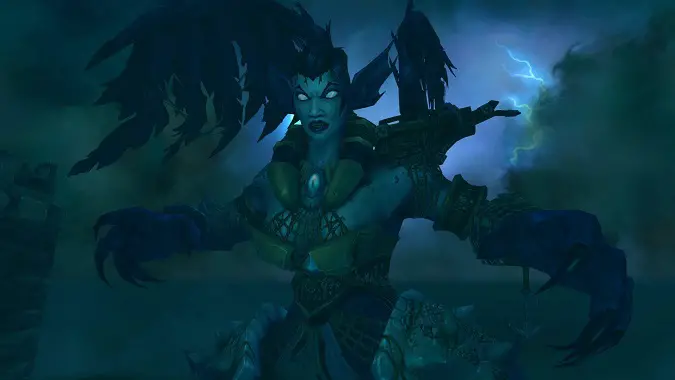 Welcome back to The Queue, our daily Q&A feature for all of Blizzard's games! Have a question for the Blizzard Watch staff? Leave it in the comments!
---
PFUZZYBUNNY ASKED:
Wasn't the Flight Master's Whistle supposed to become available to alts too?
Your max level alts will get it as long as you have one character who earned it legitimately — Friendly with all factions. My Warlock had the quest from Khadgar to fulfill those requirements before the patch, and after the patch, the requirements were fulfilled and I could go turn in the quest right away. I don't know if the behavior is different if you didn't have the quest yet. I don't have another level 110 laying around to try it out on.
I have read that you need to log in on a character who did it legit before the game will recognize you've done it on your alts. So if you haven't logged onto your main yet in this patch, and only your alts, you may want to pop onto your main for a second.
---
CALYSIA ASKED:
Was there always a mailbox across from the flightmaster in Suramar or is that new?
Pretty sure that's new. Unless I'm forgetting something, the only mailbox was one inside Shala'ran which you had to unlock.
---
ENO ASKED:
In five years from now, will we still be talking about what happened in Suramar? Or will we care more about what happened in Stormheim and the ongoing conflict between Sylvanas and Greymane?
It entirely depends on whether or not the Greymane and Sylvanas story continues. Suramar is a wonderful blend of narrative and gameplay. In my opinion, Suramar weaves those elements together better than anything else in World of Warcraft. In fact, I'd say for the first time in a long time, I felt like narrative didn't get the shaft in favor of standard MMO gameplay, or alternatively was relegated to a cutscene somewhere. The Greymane/Sylvanas cutscene was cool, but… what else happened there, really?
Suramar will probably be remembered as the first time World of Warcraft actually told an effective story, at least in the eyes of people who think so now. If Greymane/Sylvanas doesn't continue and ramp up in some way, it'll be totally forgotten, except maybe people will YouTube it now and then.
---
CHRTH ASKED:
Does anyone else feel it exceedingly odd that there isn't some form of Vrykul Archaeology in Legion? I mean, I get it from a gameplay/uniqueness angle (ooh! demon archaeology!) but it's patently absurd that I'm digging up demon artifacts while in a Vrykul graveyard.
They probably don't have it in Legion because they already had it in Wrath of the Lich King. Could they come up with more vrykul-themed things to dig up? I'm sure they could. But they could also do something else to avoid the redundancy, so they did. And honestly, I feel like Legion tells us plenty about the vrykul through their actual stories and quests. Archaeology's method of telling you backstory is… lame to say the least.