Varian arrives with this week's hero rotation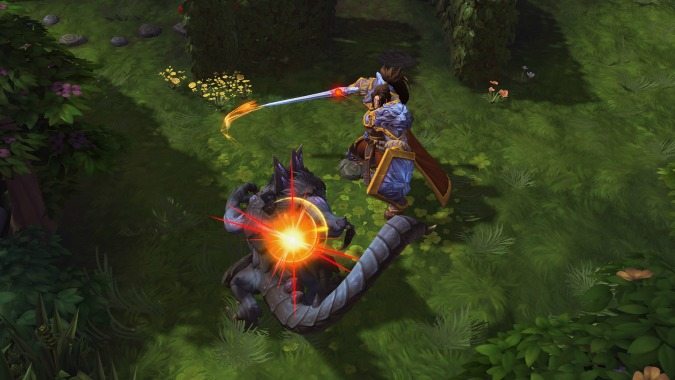 After much anticipation since BlizzCon, Varian is finally here along with his variant skin. Alarak is also free this week if you want harass squishy Assassins as is Chromie if you want to be a squishy Assassin. Ragnaros and new brawl Blackheart's Revenge won't arrive until December.
But whether you're hyped about the game's latest content or not, we have another regular weekly hero rotation, so let's get to it.
Assassins
Raynor
Alarak (player level 7)
Chromie (player level 12)
Specialists
Azmodan
Nazeebo (player level 5)
Support
Warriors
Muradin
Arthas
Rexxar (player level 12)
As always, this week's sale hasn't posted yet, but will likely be tied to Varian and include his base character plus Lo'Gosh variant skin.
And that wraps it up for Heroes of the Storm this week. We'll see you in the Nexus!