BlizzCon talent contest winning single available on SoundCloud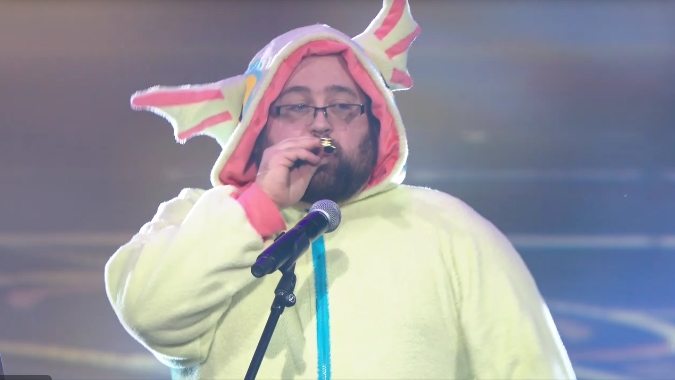 After the smoke cleared on the Friday night talent show at BlizzCon, Stephanie Jones — with a little help from a buddy wielding a kazoo and murloc onesie — was crowned the winner for her original song, "This Is Heroes Of The Storm". Her song explored the frustration we all feel pugging our way through Quick Match with a catchy melody and simple chord structure.
If you'd like a soundtrack for every lengthy queue and core march, Stephanie recently uploaded her awesome single to SoundCloud.
One very notable difference you should be aware of: the kazoo solo that won our hearts at BlizzCon is played by a stringed instrument. The effect is much more polished and professional, but there's a certain je ne sais quoi lacking when you leave out everyone's favorite murloc. Stephanie's great performance definitely makes this one worth another listen, though. You'll probably be singing it in your head for the rest of the day anyway.
If you're interested in hearing more from Stephanie, you can follow her on SoundCloud, YouTube, or Twitter.