Are you gaming for the holidays?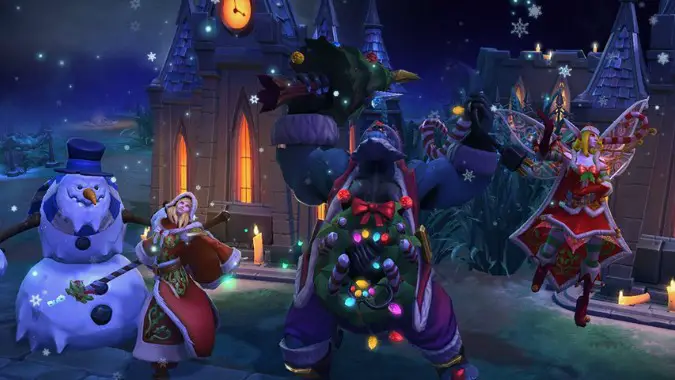 For most of us, the holidays means spending time with family, eating way too much food, and, often, being far away from our computers and in-game friends. Guild schedules are curtailed, Discord gets really quiet, and even trade chat seems a bit more mellow over the holidays. (Well… at least sometimes.)
But the holiday season can also mean time away from school or work that you can invest in your favorite games. (And let's be honest, no matter how much you love your family, sometimes you just need a break.) I know I'll probably spend at least a little time in WoW today when the family disperses. (I really need to keep hitting World Quests with my leveling stream Shaman so I can be slightly less terrible for next week's stream.) But what about you? Will you be carving out time this holiday season to spend in your favorite game? And if so, which virtual worlds will you be diving into? (There is always Metzen to rescue, which is certainly seasonally appropriate.) There's sure to be at least a few people here LFG today.
But whether you're spending the day celebrating or spending the day gaming, the team at Blizzard Watch wishes you a happy and safe holiday. Or, for those who don't celebrate, a happy and safe Sunday.