Know Your Lore: World of Warcraft 2016 story in review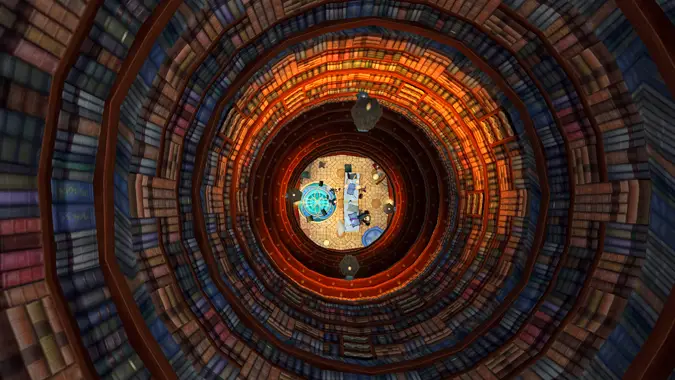 2017 is nearly upon us — but before we leap into the new year, let's take a look at 2016. It was an eventful year for lore in World of Warcraft, with the successful launch of Legion and a pile of new story to play through and experience. And 2016 saw the launch of Overwatch, a new title that doesn't seem like the type of game to have an extensive story, but somehow still manages to deliver that story in spades. This week, we're going to take a closer look at how WoW has fared in the past year.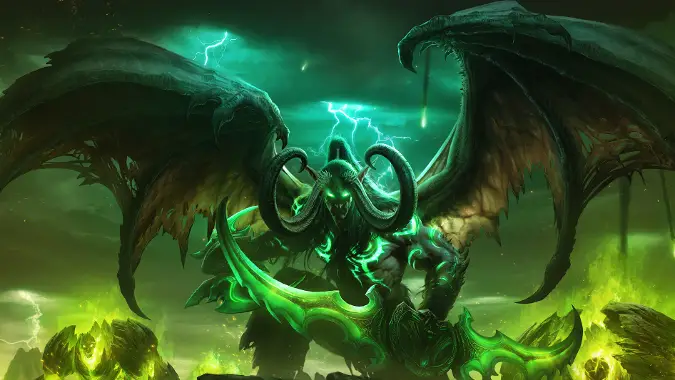 World of Warcraft
2016 may have been slow to begin with in-game as players continued to slog through Warlords and wait for Legion. But for lore aficionados, that all changed in March with the release of Chronicle Vol. 1. The book went out of its way to clarify and expand on lore elements dating all the way back to the dawn of creation. Some of the reveals delighted, while others caused some double-takes, but Chronicle was exactly what the story-starved community needed.
In April, World of Warcraft: Illidan was released as a precursor to the Legion expansion. In June, we got another set of lore-heavy animated shorts with the release of Harbingers. And throughout July and August, we witnessed a full-scale demonic invasion, assaulted the Broken Shore with devastating consequences, and finally got to venture to the Broken Isles ourselves with Legion's release.
Legion itself features a deliberately non-linear story path, allowing players to pick and choose their own way through the offered zones. Players have to find the Pillars of Creation, and each zone has its own storyline on the way to acquiring these powerful artifacts. And when you reach 110, there is an entire zone of story and intrigue waiting for you in Suramar, not to mention world quests, class hall campaigns, the curious chandelier that's taken up residence in your class hall, and plenty more.
Whew. It's almost dizzying, isn't it?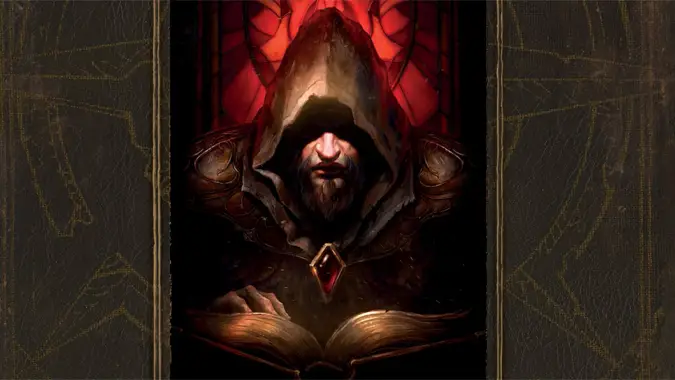 The Good
Chronicle Vol. 1 is absolutely everything that lore fans have been asking for, and feels almost like a love letter to those of us that have been tracking all these stories for all these years. In one fell swoop it cleared years and years worth of questions players have had, yet cleverly managed to still leave room for more stories and secrets. Chronicle Vol. 2 debuts in March, and I can't wait to see it.
The sheer amount of story packed into and surrounding the launch of Legion was the most focused, relevant, story-packed intro since Wrath of the Lich King's curious and deadly Scourge invasion. The threat felt real, and the losses were tremendous. Legion isn't pulling any punches. Characters have died in spades throughout the course of the expansion so far, both major and minor alike. And the message is clear — no one is safe this time around.
Leveling in Legion takes all the good lessons from prior expansions and adds a few new elements on top of it all. The individual zone stories are clearly presented, there's no sensation or feeling of being on rails, and players are rewarded for exploring. Stories aren't just handed to you, you're also encouraged to go out there and find those little stories and moments for yourself, whether it's an undiscovered quest chain, rare mob, or simply a little vignette of scenery that has no explanation, leaving the player to come up with their own conclusions.
Artifact weapon quests are tailored to individual classes and specs in such a way that they feel meaningful, personal. Collecting Artifact Knowledge gives you a virtual novel worth of information to read about that weapon you're so casually slinging around. Class halls are essentially a re-imagined garrison done right — the class campaigns are different for every class, not too long, not too short.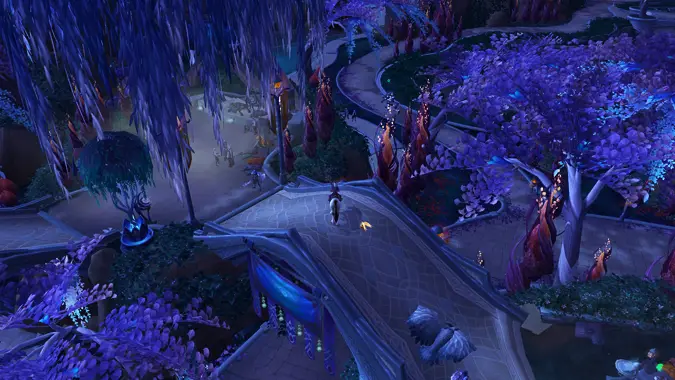 Endgame
Suramar is a breathtaking, outstanding achievement. The city feels like a real city, teeming with people, quests, and story. The rest of the zone is an achievement as well — an ever-evolving playground for players that have hit max level. After the lackluster endgame of Warlords, Legion appears to have heard players' complaints loud and clear, and answered them with a resounding mountain of story in return.
That's the part that really stands out in the "most improved" department. Sure, we could talk about the voice acting, which is excellent as always. We could talk about the cinematics, which have been utterly amazing. But we had both of those things in Warlords, to varying degrees of success. What we were missing in Warlords was an endgame with any kind of narrative meaning.
Legion has hit us smack in the face with meaningful narrative from the moment the invasion arrived, and it doesn't suddenly evaporate at level 110. The story is still developing, and more importantly, we're still learning at max level. We haven't figured out everything that's going on in the Broken Isles. We're discovering an ancient yet new-to-us civilization that is teeming with culture and history. We're still working towards getting those Pillars of Creation situated to hopefully end the Legion menace.
In short, it feels like we're progressing. There's meaning and reason to what we're doing, and there is a definitive passage of time while we're doing it. Sure, there are the usual round of silly endgame world quests with no real narrative impact. But there are just as many, if not more, that deliver a meaningful contribution to the narrative.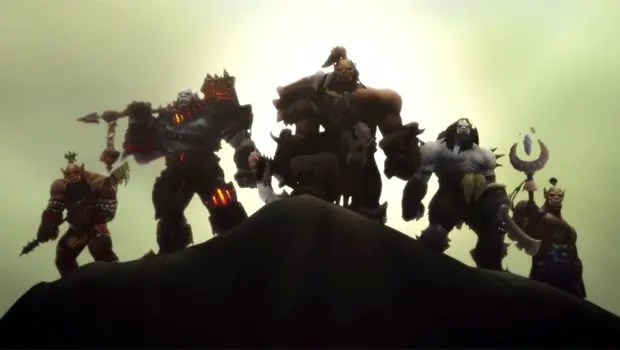 The not-so-good
Let's just get it out of the way: There was far too long of a wait between Warlords and Legion. It's the same issue that plagued the end of Mists. We don't know how Legion is going to approach that transition into a new expansion because we haven't gotten to that point yet. But if Legion has shown us anything so far, it's progress — so my outlook on that front remains "cautiously hopeful."
While I appreciate Legion's slightly darker approach towards character death, part of me wonders if perhaps it's just a little heavy-handed this expansion. Some character deaths felt right, like a fitting end to a story that had already been told. But some definitely did not — and Vol'jin sits at the top of that list. Nobody got worse treatment than the Warchief who fought tooth and nail for the Horde, the real Horde. He fought so hard they rewarded him with the title, and then he promptly died before he had any real impact. Varian also left me with regrets, but at least he had more character development than one expansion and a tie-in novel. Vol'jin deserved better.
So far, Legion has had one novel, a handful of short comics, and an audio drama doled out prior to the expansion's launch. Unfortunately, that's it for prose last year. While I appreciate the animated shorts, cinematics, and comics, it would be nice to see more than one novel released per expansion again. Cataclysm had five different books released during its run — The Shattering, Wolfheart, Twilight of the Aspects, Tides of War, and Dawn of the Aspects. In the three expansions following, we've only had three novels that tied in to the game. Between Cataclysm and Mists we saw a veritable mountain of short stories released — since then, we've had mostly nothing.
It's a little disappointing, because between the novels and short stories, we get a much better, closer look at just what's going on with all these characters we encounter in game. Since Blizzard just announced they're launching their own book-publishing label, hopefully this means we'll see more of both in the future.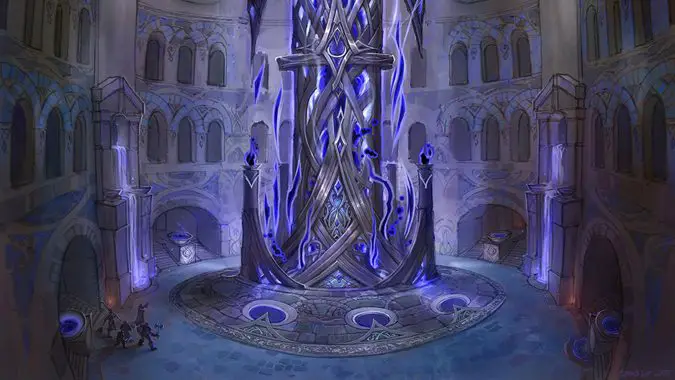 Points to ponder
You'll notice there's a ton of praise on this year's list. But honestly, Legion has earned it. Warlords wasn't Blizzard's best work, but they bounced back in spades with this expansion, packing story in both the leveling and the endgame experience. They're releasing regular patches — both large and small — with new things to discover. Legion's story hasn't finished yet, but it doesn't feel like it's stalled out, either.
For players who play the game for the story and the lore, Legion almost feels like something between a love letter, and an apology. There's a definite feeling that Blizzard learned a lot of lessons from Warlords, and Legion is a triumphant return to the game we all know and love. There's room for improvement — there's always room for improvement — but I can't wait to see what the Warcraft team comes up with in 2017.