News
Dec 8, 2016 3:00 pm CT
Blizzard announces new book-publishing label: Blizzard Publishing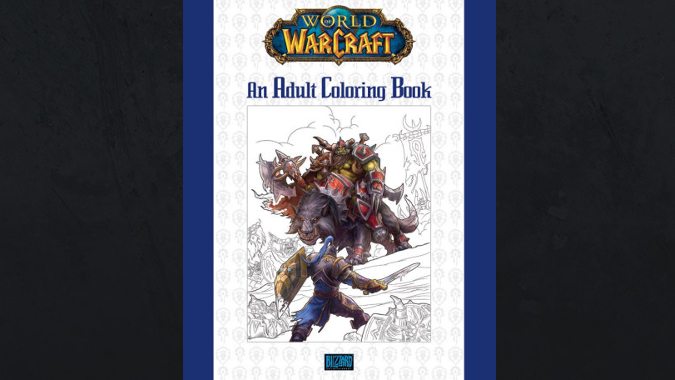 In a press release this morning, Blizzard announced the creation of a new book-publishing label. Blizzard Publishing is re-releasing some old favorites with one new title already available in the gear store.
There are three older novels being re-released under the Blizzard Publishing umbrella. Warcraft: The Last Guardian by Jeff Grubb, Warcraft: Lord of the Clans by Christie Golden, and World of Warcraft: Rise of the Horde by Christie Golden are all coming soon as part of the Blizzard Legends series. Also scheduled for re-release are titles from the Blizzard Manga series, Warcraft Legends: Volume One, and Warcraft Legends: Volume Two. The Warcraft: Legends series is currently out of print, which makes this a particularly juicy announcement if you're a fan of manga, or if you've been waiting to see these titles again.
Also of note is the World of Warcraft Adult Coloring Book, which is available on Amazon and the Blizzard Gear Store. The 80-page coloring book came as a bit of a surprise announcement a couple of months ago. But with the rise in popularity of coloring for adults, the book has apparently done quite well for the company.
In the press release, future plans for art books from Hearthstone and StarCraft were announced, and of course there are new Warcraft novels dealing with lore every expansion. The announcement says that there are Legends novels coming from multiple franchises, too. Hopefully, they'll be re-releasing all the older novels under this new book-publishing label. I'm crossing my fingers for some hard copies of the Overwatch comics.
If you're too excited and just can't wait for Blizzard Publishing, we have a holiday gift guide of the current must-have lore books.