The Queue: Apparently it's 2017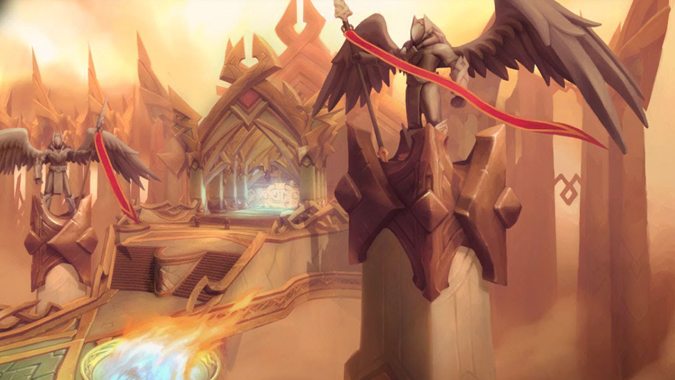 Welcome back to The Queue, our daily Q&A feature for all of Blizzard's games! Have a question for the Blizzard Watch staff? Leave it in the comments!
---
HILLBILLYHATFIELD ASKED:
What is the though of the Prepfoot clan on the Northwest coast of Highmountain. Are they just weirdo's with Darkmoon Faire fishing hats, or do they know something about Deathwing we don't know about. I don't buy a Lv 110 elite shammy would be mistaken about the elements and not know about the cataclysm.
I'm about 110% sure they're entirely a parody of apocalypse preppers. Hence Prepfoot. They're the Azerothian equivalent of the people who build a fallout shelter hundreds of miles away from anything important or notable and load it up with food and supplies that'll last an apocalypse.
Except the Prepfoot tribe are doing everything wrong. They're preparing for an event which has already happened. They're stocking their safehouses with food and supplies that will spoil very quickly. They're absolutely oblivious and are prepping for the wrong apocalypse in the wrongest possible ways.
---
PFUZZYBUNNY ASKED:
I still want to know why Ethel Waterwise has the same last name as her son-in-law.
It could be a tribal name indicating a familial connection based on allegiances rather than blood or marriage. Maybe she was Ethel Firedense until her family joined with the Waterwise family and now both families are Waterwise. Names, and even the meaning of family, differs from culture to culture and we don't necessarily know how it works among the Highmountain.
---
@TIBER_WOW ASKED:
Why is there a talking Sea Lion in a tub, in the first-aid training building in Dalaran?
Unfortunate shapeshifting accident.
---
@CASCOGOAT ASKED:
What would you change in your main's class hall?
From the Warrior perspective, I'd just like more flavor/character. Maybe that's in the form of more interesting NPCs, or maybe it's in the form of the nameless NPCs doing interesting things. Beyond the Ulduar boys, it's a bunch of vrykul robots walking in circles. Or not doing anything at all. While I'd like more familiar faces, I'll grudgingly accept the idea that soldiers from the two factions wouldn't want to work together. Given the nature of the other class halls, I think that's silly, but I'll play along. The Valarjar could at least seem more militaristic — moving around, doing things, whatever. The val'kyr could be doing something other than fluttering around.
The idea behind the Warrior class hall being you were chosen because you're free to come and go while Odyn and the Valarjar are trapped in the Halls of Valor is intensely unsatisfying. You're not in charge, the Valarjar aren't doing much you'd consider useful, and so on. The area feels rather lifeless.
I'm sure I've answered this question before — maybe even a few times — but people keep asking, so eh, I'll answer it again. Of all the characters I have at 110, the Warrior class hall is definitely the worst. Some are better than others, and some of them are pretty dull, but the Warrior class hall is by far the most boring of them all.