The Queue: On dragon vacation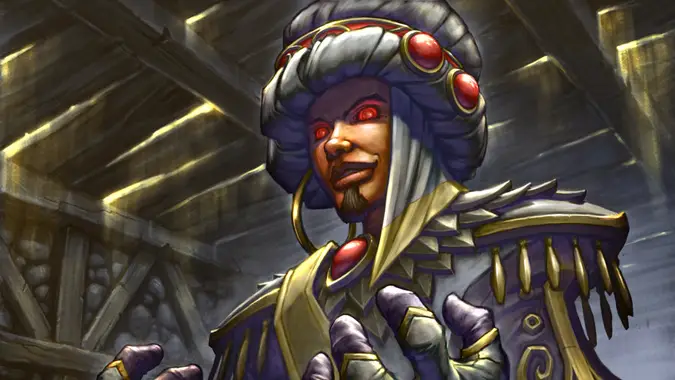 Welcome back to The Queue, our daily Q&A feature for all of Blizzard's games! Have a question for the Blizzard Watch staff? Leave it in the comments!
Today's a short one as we come off of a relatively quiet weekend. Make sure you ask some good questions for tomorrow. In particular, if you had any in-depth lore questions, Rossi's up to bat and will be a better person to answer them than I am.
---
CELTICDRAGON79 ASKED:
Speaking of everyone's favorite uncorupted and incorrigible black black dragon, just where the hell is he? Isn't this what he was warning us about/ preparing us for? For being obsessed with the Legion he tends to be a no show when they finally come round. And how enthusiastic do you think he'll be to find he has an uncorupted older cousin/step-brother?
Wrathion is a victim of the cruel beast known as game development. He was in Legion's beta briefly, filling the role Ebonhorn currently fills, but was removed before launch. While his quests were cool, the timeline involved was questionable and I suspect they removed him to approach his story in a different way. However, as the devs mentioned at BlizzCon, they simply ran out of time to do it before Legion launched.
I like to think we'll see him again at some point. Maybe he'll interact with Ebonhorn at some point… but he was Ebonhorn earlier in development, so who knows.
---
XERIANNE ASKED:
So Legion related I've never asked or even known how to look it up but what is the point of the artifact "gem" slots? The way you get the relics are rather random in ilvl and if you socket the wrong ones you can end up adding to the amount of artifact power required for your weapon so how does everyone handle this? Do you socket low levels or hold off until a few levels in on your weapon?
Relics have no affect on Artifact Power whatsoever. Relics put an extra point in a trait and increase the overall ilevel (damage, stats, etc) of your Artifact. There's no downside to slotting a relic. Generally speaking, if you get a higher ilevel relic than the one you're already using, then use the one with a higher ilevel. The trait bonuses don't alter how much Artifact Power your next trait requires. It's just a bonus.
---
VALENCEMAGI ASKED:
How long does it usually take HotS characters to go down in price? I like Aurial (sp?) but 10K gold is a bit much.
I don't think the price dips below 10,000 gold until a hero is super old or has taken a big dive in popularity. Given Auriel remains the most recent support character added to the game, I don't expect her price to go down for quite some time, but you never really know. Morales still costs 10,000 gold and she was released October 2015. The price drops… whenever they feel like dropping it.
Again, apologies for the short Queue today, but Mondays are what they are.