WoW
Feb 6, 2017 2:07 pm CT
WoW Tokens can now be traded for Battle.net Balance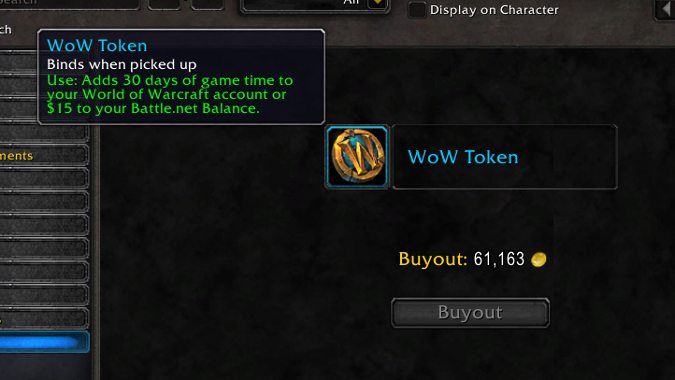 Previously discussed at BlizzCon, WoW Tokens can now be traded for $15 in Battle.net Balance as of this afternoon. That means your WoW gold can now be exchanged not only for your World of Warcraft subscription, but for a myriad of goods and services across Blizzard Entertainment's games and infrastructure. If, like me, you were hoping to dump your millions of excess gold for Heroes of the Storm or Overwatch skins, bad news: The North American WoW Token supplied dried up within minutes of this feature going live — if it even took that long.
If you're unfamiliar with WoW Tokens, Blizzard provides a convenient in-game tutorial: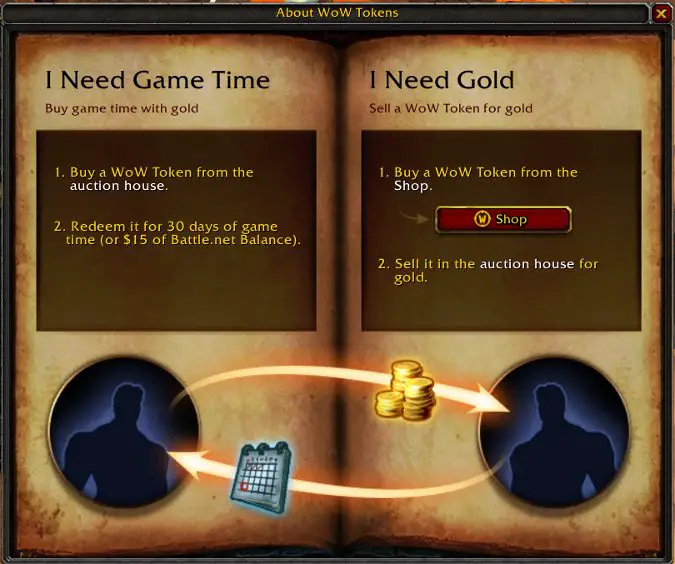 While the end-user receives $15 toward their Battle.net balance, the WoW Token costs $20 up front.
Expect the price of WoW Tokens to spike sky high before reaching an eventual equilibrium higher than the usual average. I, for one, hope more Tokens hit the market soon. I have my eyes set on Love Goddess Tyrande. If I can manage to get her without paying a dime, all of that time wasted toiling away in my herb garden in Warlords of Draenor will be worth it.