Role Play: Running a roleplay event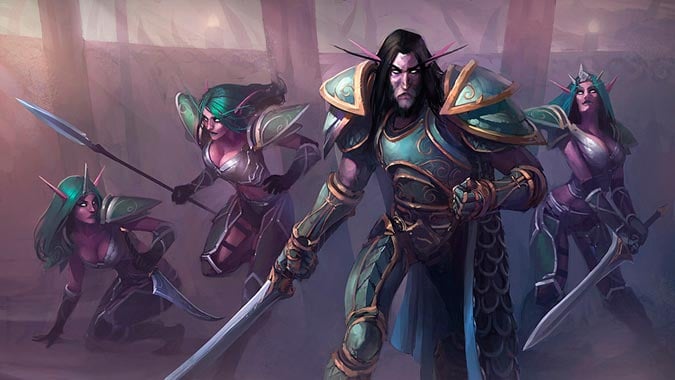 One on one roleplay is the easiest kind to participate in – largely because you're just working with one other person's schedule. That means less hassle trying to find time to roleplay, and it lets your characters develop a deeper personal connection. But if you're in a guild or you play with a group, sometimes all that one on one roleplay means people can start to feel like they really don't matter – or that they just aren't getting any roleplay.
Whether you're in a guild, or just have a substantial group of friends, running a roleplay event is a way to keep everyone engaged, and make sure nobody feels left out. You don't have to run events all the time, but think about having at least a few nights a month where everyone gets together. It takes a little effort on the organization front, but the end result is worth it. So what kind of events should you run? How do you go about bringing it all together? And how do you get people to participate?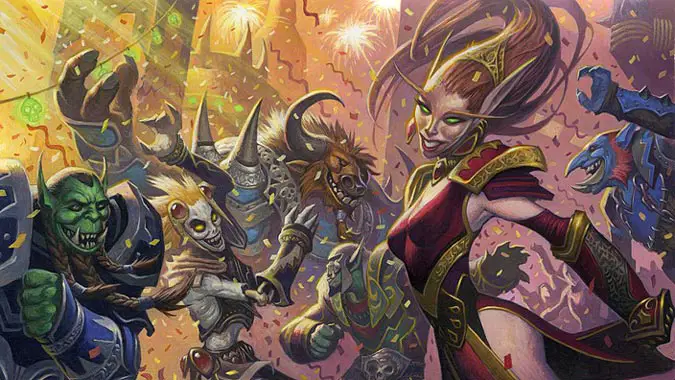 Party nights
The easiest way to do a group event is to just throw a party or some other kind of big social gathering. Give people a reason to get together and talk! A good tavern night leaves an opening for all the characters in your guild or group to come together and swap stories. If you have people running their own personal storylines, they now have a space where their character can share what they've been up to – and maybe get some other characters involved.
These events don't have to be particularly complicated – all you need to do is name a time and a place where your characters will meet. Put the event on the calendar if you can, and make sure everyone is invited to attend. Attendance doesn't need to be mandatory, but you should encourage people to show up. After all, the more people, the more conversation, and the better the event will be.
In-game holidays are some of the best times to hold events like these, because your characters are presumably already celebrating those holidays anyway. But even a tavern night or a camping trip is a good excuse to get together – really, all you need is a reason. Once you've established that reason, you can just sit back and let the roleplay happen organically, no storyline needed.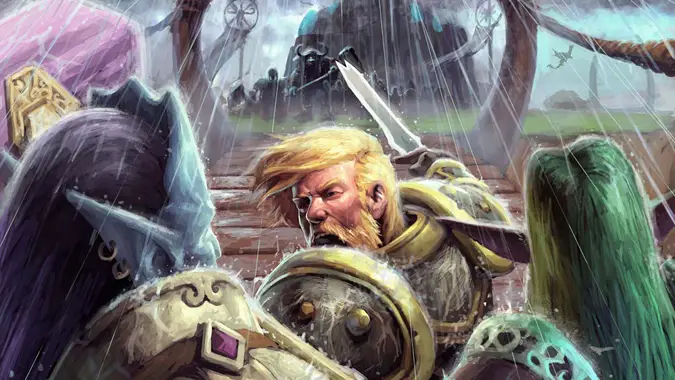 Storylines
But if you're feeling more adventurous, putting together a group storyline is another option. Again, these don't have to be overly complicated, but they do require more planning. Generally speaking, you want some kind of conflict to occur, or a puzzle for your guild to solve. These can be one-shot events, or you can have multiple events over a set period of time.
Storylines require a little more guidance on your end. You need to come up with the initial scenario. Once you have that, you need to come up with the steps needed to resolve that conflict. Finally, you need to come up with a resolution to the situation. Events should be spent taking some kind of direct action towards resolving the conflict – and you need to be prepared to think on the fly. If your group doesn't take the actions you've determined as "correct," you should have a backup plan in mind.
If your events are going to involve combat, you want to plan how you're going to play out combat scenarios. Are people going to roll dice? What kinds of rolls are needed to succeed? Are you going to start people out with "hit points?" Will you let them determine how much damage their character takes? You want to determine these things ahead of time, so the group knows the rules before you begin.
Make sure you've got a set amount of time for these events to happen, and try to stick to that time as closely as you can. The last thing you want is for your fellow roleplayers to be bored by an event that drags on. And if you can, try and make sure this is a conflict that can actually be resolved in a satisfactory manner.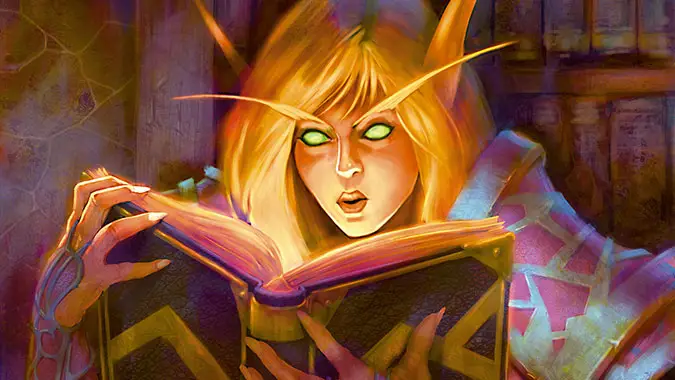 Event guidelines
Before you think about running events, there are a few things you should keep in mind:
Scheduling Make sure you know everyone's availability. The last thing you want to do is schedule an event at a time where nobody can feasibly show up. It may be hard to wrangle everyone together, but try and shoot for a time that works for everyone. If you can't manage that, at least shoot for a time that works for the majority of the people involved.
Location Think about where you're going to hold your event. Is it a populated area? Are people not involved in the event likely to grief your group? Consider just how visible you'd like to be, and whether you want other people joining in. For tavern nights, public places can be fun – and they can net you some new roleplayers, too. For storyline events, you might want to stick to less populated areas, to avoid interference.
Raid vs. /say Invite your group to a raid so that they can all see each other, and summon people if needed. For tavern nights, speaking out loud in /say is fine – after all, it's just a tavern night. But for storyline events, you probably want to have people talk and write in raid chat. It keeps everything in one place, and guarantees that everyone will see it. Set it up so that people take turns posting responses. That way, you can guide the event and the story as needed, and nobody is talking over each other.
Resolution Make sure that your event has some kind of conclusion. It doesn't have to be a happy ending, but it should have some kind of ending for the sake of closure.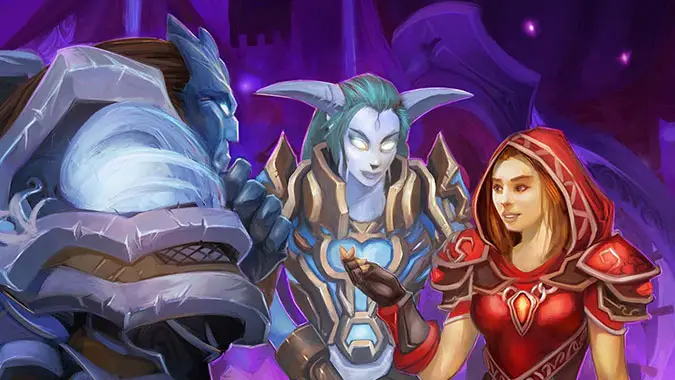 Feeling included
You'll note I haven't suggested any story scenarios – that's the creative part of making an event. Every guild and group is unique. What sounds like a dire scenario to one group of adventurers may be child's play to another. What you do want to watch out for is that your event doesn't center around one individual. Rather, it should be something that threatens the group as a whole.
Why? Because the point of events should be a fun activity that everyone can participate in – something that makes everyone feel important. If a scenario only serves to throw one or two players in the spotlight, other players may feel left out or unneeded. Everyone should have a purpose in the event, a reason for their character to want to get involved.
Events can be fun – but they can also be stressful to run. If you're feeling overloaded, see if you can find someone to help you with the planning process. The last thing you want to do is burn yourself out while you're trying to get everyone else involved!
And remember – a good event doesn't have to be fancy. It just has to be a space where everyone can have a good time, even if the situation doesn't play out exactly the way you'd intended. Don't stress too much over the fine details, just make sure that you're giving people a good reason to get together, and something to accomplish. Relax, let the creativity flow, keep everyone engaged, and everyone should have a good time.