Blizzard Watch: Episode 110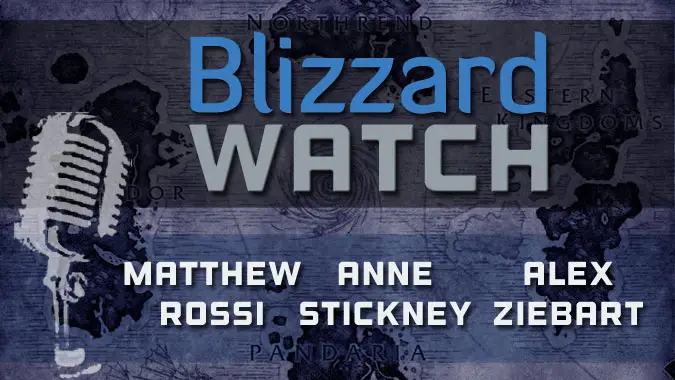 Welcome to episode 110 of Blizzard Watch's podcast! In this episode Matt, Anne, and Alex have plenty to say on the games of Blizzard Entertainment while answering your reader emails. Join us every week on our twitch.tv page for the live show, and check back later on for the podcast on iTunes and other outlets. Have a question for the show? Just send an email to [email protected]!
Enjoy our show? Then check out LootCrate and use the code BW to get $3 off any new subscription. This March the theme is PRIMAL, featuring iconic items from ferocious franchises like Predator, Wolverine, Jurassic World, and Overwatch — and as always, including one of LootCrate's monthly t-shirts.