Un'goro Madness in WoW and Journey to Un'goro Hearthstone preview today
Updated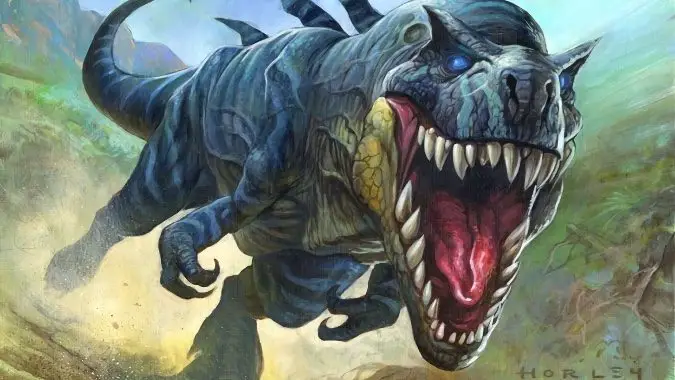 Are you ready for Un'goro? Hopefully so, because Blizzard is about to be all Un'goro all the time. WoW's Un'goro Madness micro-holiday — originally scheduled for August — is now starting tomorrow. Running from Friday, March 17 to Monday, March 20, the holiday is described simply: "The dinosaurs in Un'goro are getting restless. Time to go pay them a visit!" And I think we all know no good can come from restless dinosaurs.
We got a sneak peek at this event on the patch 7.1.5 PTR way back in January, which features new elite spawns in Un'goro Crater who drop adaptation buffs. Sound familiar? That's probably because Adapt is a new keyword for Hearthstone cards in the Journey to Un'goro expansion, letting you pick from a selection of buffs to apply to minions.
And, surprise, that March 17 start date coincides with the next Hearthstone expansion infodump: Senior Designer Peter Whalen will be revealing new Journey to Un'goro cards today at 11AM PDT. While we'll surely miss Ben Brode cosplaying a lumberjack, we've seen very little of the next expansion so far and eagerly anticipate the next batch of cards. You'll be able to watch the livestream on Twitch or Facebook, so tune in tomorrow for day one of all Un'goro all the time.
Hopefully it will go better for us than it did for Professor Doyle. But whether you're interested in WoW or Hearthstone, it's clearly time to fear Devilsaurs again. Stay on guard, dino-hunters!