New Overwatch hero Orisa is now live
Updated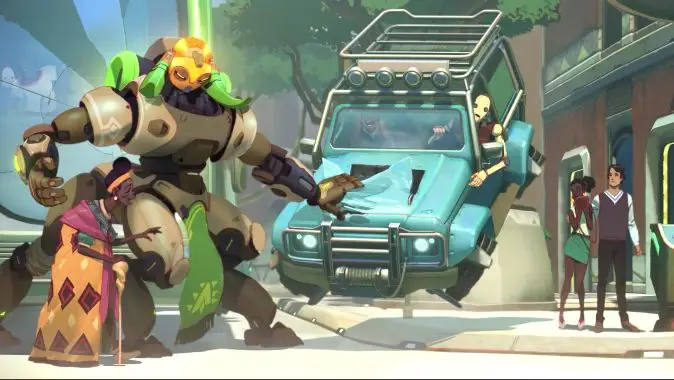 After much speculation around Efi Oladele, we have our answers about the next hero to hit Overwatch: Orisa, a security robot built by Efi herself. And today, Orisa is live in game for everyone who wants to play this new tank.
Jeff from the Overwatch team details her origin at the beginning of his latest developer update, but if you want an in-depth look at her origin — and just how Doomfist ties into the story — you should read our Orisa Know Your Lore. Of course you could get the basics in Orisa's announcement video, too.
Orisa's hero page is already available on the official Overwatch website, but here's a rundown of her abilities:
Fusion Driver Orisa's automatic projectile cannon delivers sustained damage, but slows her movement while she fires it.
Fortify Orisa temporarily reduces damage she takes, and cannot be affected by action-impairing effects.
Halt! Orisa launches a graviton charge which she can detonate, slowing nearby enemies and pulling them towards the explosion.
Protective Barrier Orisa throws out a stationary barrier that can protect her and her allies from enemy fire.
Supercharger Orisa deploys a device to increase damage inflicted by allies within her line of sigh.
Take one part D.Va, one part Zarya, one part Symmetra, divide by Ana's Nanoboost, and you end up with Orisa. Jeff Kaplan goes into detail about how these abilities work in his dev update.
If you're itching to play Orisa, she's live in game now.