Is Efi Oladele the new Overwatch hero? [Updated]
Updated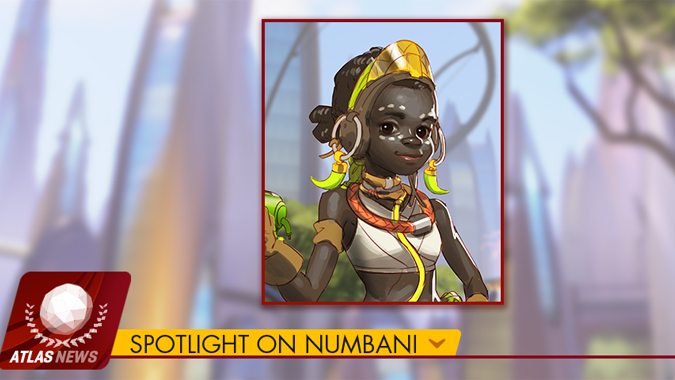 The Overwatch team has released a new bit of lore — an interview with young inventor Efi Oladele, recipient of the Adawe Foundation's prestigious genius grant at just 11 years old. A brilliant mind, Efi specializes in working with robotics and artificial intelligence. The interview ends with Efi's vague answer as to what exactly she's going to do with the grant — and a mention of a trip she'll be making with her parents to some unknown location.
Update #2: It looks like little Efi is safe for now, since she uploaded what appears to be an image of a  parts list. The list for the mystery project includes a Tobelstein reactor and an OR-15 chassis, both of which are some pretty serious military tech. Our girl is clearly up to something big. She planned out a color palette for reminiscent of her favorite breakfast cereal — Lucio-ohs, of course. There are also a few symbols on her list which may be nefarious, too, so here's hoping whatever she invents helps to keep her safe.
[UPDATE] Genius grant recipient and Numbani local Efi Oladele posts curious image on her holovid channel, declaring: "Time to get to work!" pic.twitter.com/lQSzzD5ZT5

— Overwatch (@PlayOverwatch) February 27, 2017
Update: A second news story suggests the trip isn't going so well: the Numbani airport has been attacked, and Efi is credited as the photographer of the photo being used. (If you check out the larger version of the photo, you can see her name in the lower right.)
[BREAKING] OR15 defense units destroyed in confrontation with unidentified assailant at Numbani airport. No civilian casualties reported. pic.twitter.com/3XuXbCCugh

— Overwatch (@PlayOverwatch) February 24, 2017
These interviews usually aren't just snippets of random lore. More often than not, there are hints to either upcoming storylines, or even potential new heroes. Soldier: 76, Roadhog & Junkrat, and Mei all saw their reveals through various short lore hints like these, so who might this new hero be? At 11, Efi might be just a little too young to be a hero all by herself, but if she's that handy with robotics and AI, maybe the subject of her grant funds just might be a possibility. Efi did note that she wants to build "something that can keep us safe, like the new OR15s" — which sounds a lot like a hero waiting to happen to me.
Of course this is all speculation at this point, but it's worth keeping an eye out, because news releases like these usually indicate something interesting is on the way. Check out the full interview with Efi on the Overwatch website.