WoW
Mar 30, 2017 12:35 pm CT
Latest WoW patch 7.2 hotfixes focus on class bugs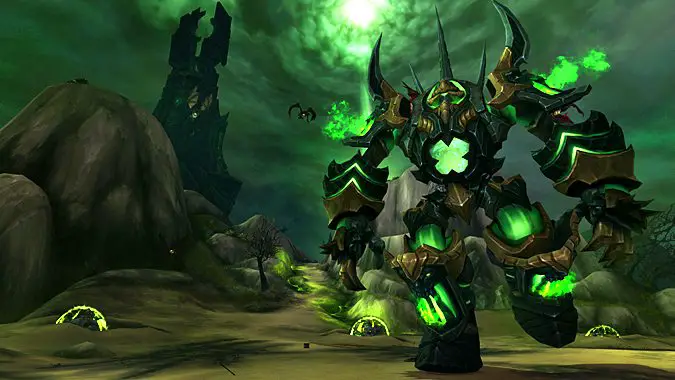 It's no surprise that a new patch comes with plenty of hotfixes as Blizzard works to fix issues that only became obvious when the whole playerbase hit the servers. Chances are, we'll see a few weeks of frequent hotfixes until the dust around patch 7.2 has settled.
The latest hotfixes speed up Broken Shore progression and fix some raid and dungeon issues, but the focus is on classes. While there are some bug fixes, there are also some balance changes here, so you'll want to take a look. See the full notes below.
Broken Shore
The number of Legionfall War Supplies required to complete construction of the Broken Shore buildings has been significantly reduced.
Broken Shore rare spawn creatures that get markers on your map and minimap should remain marked for you after they've been slain.
Classes
Death Knight

Howling Blast will now correctly deal its area damage if it kills the primary target.
Runic Chills reduces Sindragosa's Fury cooldown by 1 second per proc (was 3 seconds).
Thronebreaker damage reduced by 50%.

Druid

Wax and Wane bonus 15% (from 5%).
Wax and Wane affects Sunfire in addition to Moonfire (tooltip won't be clear about this in 7.2).

Hunter

Unerring Arrows bonus is now 4% per point (was 10% per point).

Mage

Aegwynn's Intensity trait adds the correct amount of critical strike % to Arcane Missiles.

Monk

Split Personality cooldown reduction increased to 5 seconds per rank (was 3 seconds per rank).
Whispers  of Shaohao's heal radius is now set to 30 yards from the respective Mist.

Paladin

Righteous Verdict bonus increased to 8% per point (was 5% per point).

Priest

Shadowfiend modified by Glyph of the Sha is now properly affected by the Artifact Trait Fiending Dark.

Rogue

Sinister Circulation now has a 0.5 second proc cooldown.

Warlock

Rend Souls proc rate is now 4% (was 12%).
Rend Souls damage is no longer doubled by Reap Souls, but its proc rate still is.

Warrior

Soul of the Slaughter Artifact Trait proc chance increased to 1.0%/Rage (was 0.5%) and healing increased by 50%.
Class Hall
Active Artifact Knowledge work orders will instantly complete when a player zones into the order hall if that player has 25 or less total Artifact Knowledge.
Dungeons and Raids
Cathedral of Eternal Night

Group Finder groups should now properly end the dungeon with Mephistroth.

The Nighthold

High Botanist Tel'arn

Solarist Tel'arn and Naturalist Tel'arn now properly mirror High Botanist Telarn's current health when they spawn after Nightosis and all throughout the fight.

Spellblade Aluriel

Fel Stomp (Mythic difficulty-only) once again properly displays its visual.
Items
Distilled Titan Essence will now reliably upgrade Legion Legendary items from 910 to 940.
Professions
An appropriate amount of Obliterum is now given from obliterating crafted items.
Quests
Players are no longer prevented from entering the Vault of Eyir if "The Gates Are Closed" is available.