Lederhosen Effect: WoW Leveling Bonanza Episode 81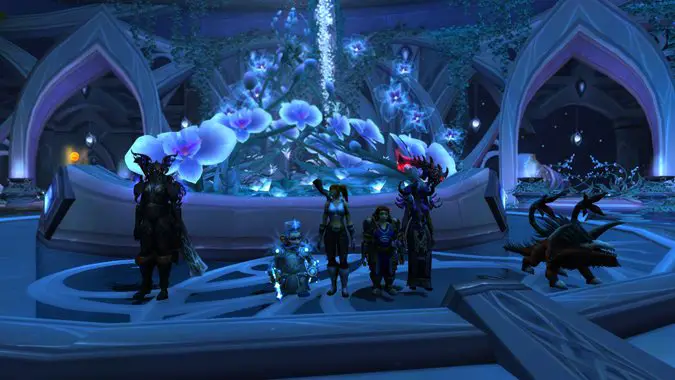 While leveling Alliance has had its ups and downs, we've finally managed to hit every goal on our leveling bucket list — and more! On this week's leveling stream, the team wraps up the Alliance leveling experience over on the Broken Shores with an excursion into the latest 7.2 dungeon, Cathedral of Eternal Night.
It might have taken us a little longer to get to the dungeon than intended, but we still managed to clear it, and you know what that means: It's time to say goodbye. Not to the leveling stream, but to our Alliance characters, who have successfully made the journey from wee little babies in Dun Morogh all the way to world-saving heroes, and earned themselves a nice retirement in the process.
Next week, we'll be starting the gauntlet all over again from level 1 onward, because hey — the Horde needs heroes too! Watch the full video of the stream below. And if you'd like to catch the show live, be sure to tune in as we stream every Thursday at 2 p.m. Central on Twitch.