The Queue: Waiting for naptime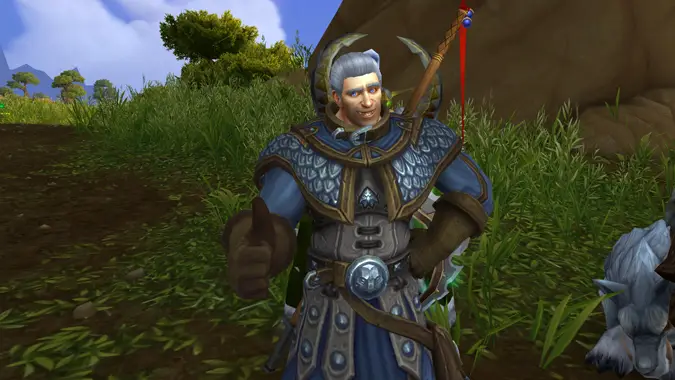 When we were kids, naptime was the worst. Why would we want to take an afternoon nap when we could run and play? Boring. But today I really miss naptime. In fact, I wish I could be napping right now, but instead here I am. Zzzz….
---
MITCH ASKED:
Q4TQ: yes or no
2Q4TQ: why does red
3Q4TQ: who is that?
No.
---
MIKE ASKED:
If I'm not having fun in the game anymore, is okay to put it down for a while and check back later, right? As long as I don't ragequit or make a scene, getting mad at others of they don't ragequit too, etc.
The whole point of playing WoW is to have fun, and if you aren't having fun, you need to reassess. Sometimes that means walking away from the game for a while, and sometimes it means it's time to walk away from your class or guild to find something that is fun for you.
There's nothing wrong with doing any of those things — though, you're right, it's best not to burn bridges with your friends if you can. Just let them  know you're taking a break and hopefully they'll understand. One thing you shouldn't put up with, though, is friends bullying you into staying. While they might enjoy your company, pushing you to play when you don't want to is a sure-fire recipe for misery. Your friends should understand that.
---
LOTHARFOX ASKED:
Do you think it is about time for another Troll raid? Obviously, story wise, trolls aren't a big issue right now and it would feel jammed in there. But we got a troll-themed raid seemingly ever xpac, except for the last one, and so far, no troll raid this xpac. I was getting tired of them, and now I feel it is a tradition that's been lost.
We've already been through the burnout that came from all Orcs all the time, and while the "Troll raid every expansion" thing hasn't gone that far yet, it can feel tedious. Come on, these guys again? Why are we even fighting Trolls when we could be fighting the Legion? Argh!
Bring 'em out when there are stories to tell about them rather than making it an arbitrary expansion tickbox.
---
DILLENE ASKED:
Am stuck in the world's longest Starbucks line. Would a True Warchief order a frappuccino?
A true Warchief orders whatever they want and Frappuccinos are delicious, so… yes! And if anyone doesn't like it, well… who's going to tell Garrosh Hellscream or Sylvanas Windrunner how to drink their coffee?
The only snag is that I'm not sure there's a Starbucks in Durotar.
---
SCOTT ASKED:
2 Bosses Enter: Dadgar vs Deckard Cain
As much as Khadgar annoys me… Khadgar. Cain may be a fount of knowledge, but he's not a fighter these days. Khadgar is a force to be reckoned with when he's not actively trying to find new ways to kill us all. But it seems a lot more likely that these two would go out and have a drink and swap crazy stories.
Sorry for the (perhaps) excessively silly Queue this week, folks. Please ask some questions for Mr. Matthew Rossi to answer tomorrow, and Mitch will be here to wrangle next Thursday's Queue.
Hang in there, everyone, because the weekend's almost here!