WoW
Apr 26, 2017 3:00 pm CT
Bring Dog to Dalaran with a pebble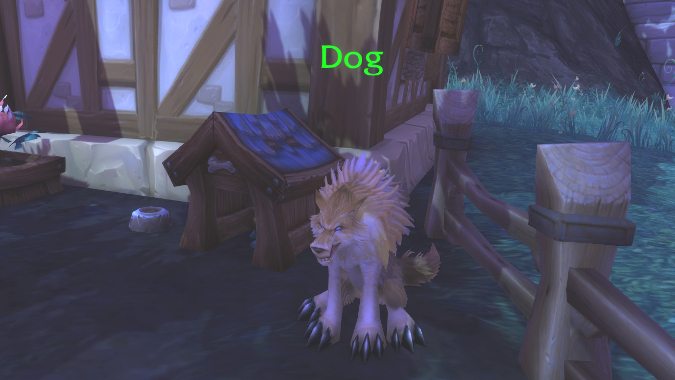 Remember, way back in the early days of Mists of Pandaria, before Garrosh went and mucked up the Vale? There was one resident we bonded with more than just about any other. It wasn't Li Li, the Tillers, or the Klaxxi, and it certainly wasn't Lorewalker Cho. A quest line starting with Lost and Lonely brought the simply-named Dog into our lives, and over to our farms on Halfhill. When we built up our garrisons on Draenor as the commander of an army, Blizzard let us bring Dog with us. Our faithful companion has been languishing in the herb garden since last November, just waiting for those odd moments when we accidentally use the wrong hearthstone.
Dog, in your garrison: *sad eyes*

— Muffinus (@Muffinus) April 26, 2017
But now, he's ready to make the jump all the way to Dalaran, and it's pretty simple to get him there. First shared by Wowhead user draconicman, all you need to do is scour the streets of Dalaran for a pebble.
Once you have your pebble, go show it to Dog in your garrison on Draenor, and he'll be hanging out in Breanni's pet shop near the entrance to the city next time you go.
The one catch is the pebbles are incredibly tiny and tough to see. Gnome and pug for scale: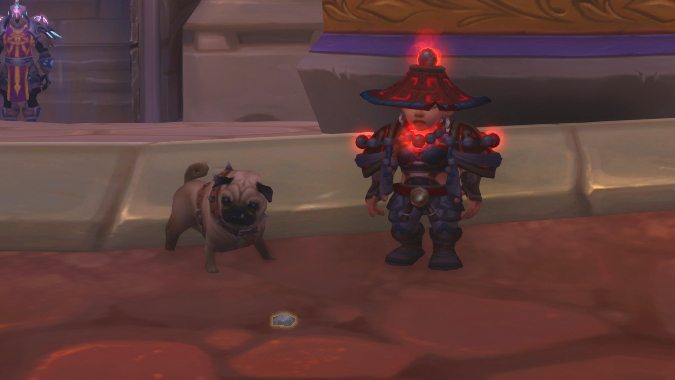 An extremely kind Wowhead commenter made a map to help, but even then you're probably going to be squinting to find this pebble for ants. Even so, it's a small price to pay to see your old buddy once again, isn't it? And if you're the type who doesn't mind paying a small price, these don't bind on pickup, so you may be able to shell out for one on the auction house. They aren't consumed after you use them, so if you have a friend with slightly better eyesight, you may want to ask them to share.