WoW
May 23, 2017 2:48 pm CT
Squirky the Murloc arrives in Aszuna and real life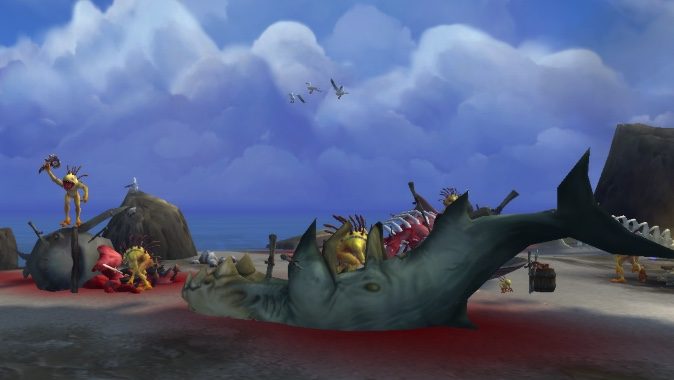 While you still can't get a real life Murloc pet, there's a new Murloc plushie in the Blizzard store: the bright yellow Squirky. He joins a prestigious line of of plush Murlocs, including the blue Murky, white Lurky, orange Murki, pink Gurky, and creepy undead Mur'Ghoul — none of which are available anymore. (However, Murloc collectors can still pick up Lil'Murk-Eye for the sale price of $15, or find the rest on eBay at fairly reasonable prices.) That means that if you want Squirky, you should grab him while he's still here.
But if you aren't keen on plush collecting, there's an in-game pet to grab, too. Squirky can now be found on Seabreak Isle, a tiny bit of land west of Azsuna. There's a lot of water between you and the island, but it's easy to get there if you have a flying mount. If not, you'll want to be sure you have a Waterstrider mount or a friendly Death Knight with Path of Frost to get there. Although it appears to be out in fatigue water, you won't get fatigued making the trip.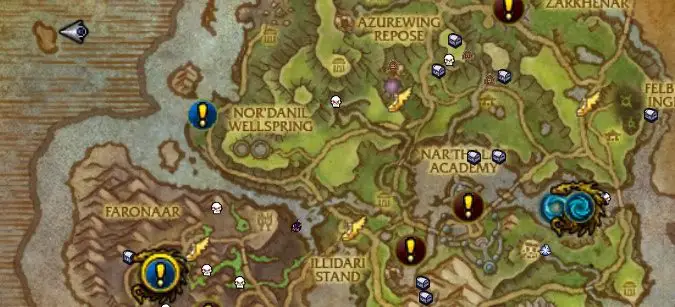 Unfortunately, that's where the trouble starts, Murloc fans, because Seabreak Isle is packed with elite Murlocs who are not happy to see you. It's a good way to relive those fond newbie memories of being hopelessly swarmed by Murlocs. It's good fun, right? Right!
Once you find Squirky, be sure you have a decent team to battle and catch him. He's a level 25 Humanoid Battle Pet, so be sure to skip the the Dragonkin — who are weak against Humanoids — and build a team with pets who have powerful Undead attacks. Not too powerful, however — you don't want to accidentally kill the little guy. If you happen to have a Terrible Turnip, Snobold Runt, or Molten Corgi, you might want to bring them along. Both Superbark and Weakening Blow are pretty effective at whittling down Squirky's health without accidentally killing him.
Happy hunting! (You'll need it.)